Morson Projects' Tooling team have a long history of designing bespoke Lifting & Handling Equipment for many different industries.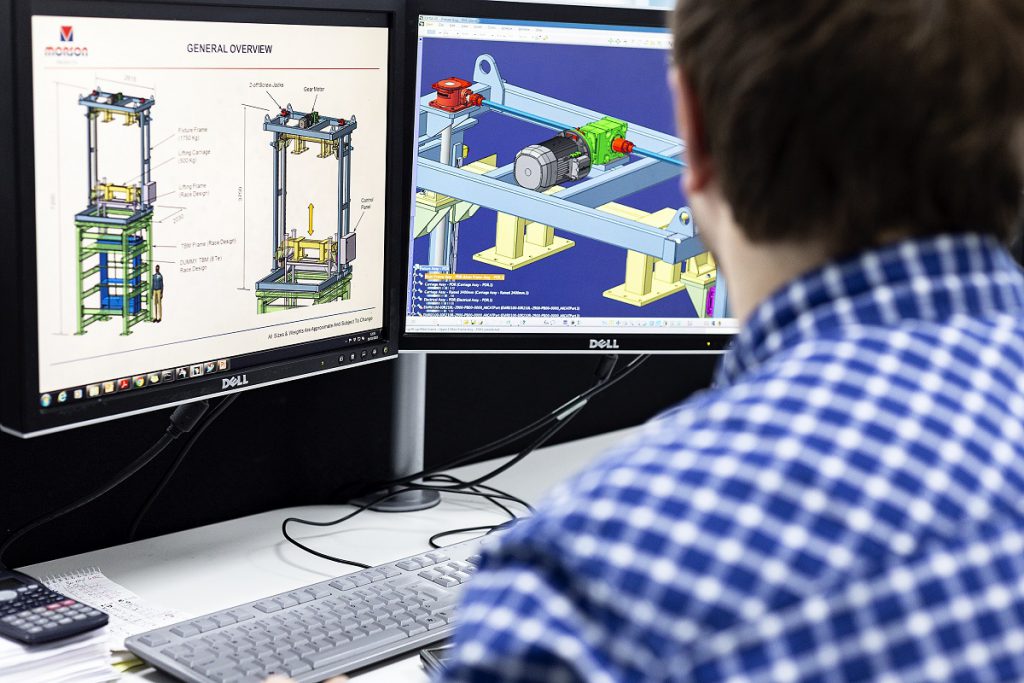 How we can help
Our Lifting & Handling Equipment team have been responsible for the design and structural analysis of many significant handling and transportation projects.
Our design engineers work closely with our in-house stress engineers to provide our clients with a complete solution from conceptual design and studies through to detail design, supporting calculations, CE marking, manufacture and installation.
Morson Projects are proud members of the Gauge and Tool Makers Association GMTA  The GTMA represents leading companies in precision engineering, rapid product development, toolmaking, tooling technologies, metrology and other critical manufacturing related products and services. With over 75 years' experience, the GTMA provides essential links within the supply chain. Through our membership with the Association, Morson Projects have been able to showcase our capability to key operators within the industry.
Our services
Both our design and stress teams have many years of experience working with clients on both large and small lifting and handling projects. We believe this knowledge and experience enables us to provide our clients with a well-engineered solution that exceeds expectations, giving our clients confidence to safely handle and transport their high value products.
Familiarity with our client's standards, methodologies, and products allows us to focus on the technical solution. Our project team and design leads ensure that all lifting equipment, and equipment classed as machinery, is designed in compliance with the Machinery Directive.
We can complete the technical file for equipment we supply or support the manufacturer. All equipment is designed to meet the relevant BS/EN standards and also current health, safety and ergonomic guidelines.
Find out more
If you are interested in finding out more about our Lifting & Handling Equipment capability, please get in touch with our experts by calling 0161 707 1516 or send us an e-mail here.