The new initiative aimed to cater for female students in their last year of study in engineering subjects in the School of Science, Engineering and Environment (SSEE) at the University of Salford and support them to:
Gain greater insights of the industries of their chosen subjects
Obtain greater knowledge about their career prospects and have focus on the future
Acquire broader skills for personal and/or career development
Build understanding for communication and a range of interpersonal skills
Discover good practices and understand how to enter the industry with confidence
We are delighted to share that after Maria's successful mentoring of student, Chloe Hughes, Chloe has since been offered a full time position at Morson Projects.
We caught up with Chloe to find out more.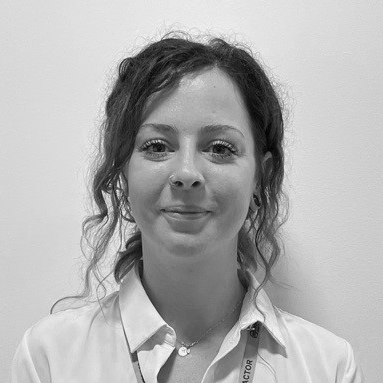 Hi Chloe, tell us a bit more about what you studied at University?
I went back to University to study my Master's degree in Aerospace Engineering after re-evaluating my work situation (I had been working in hospitality since starting my Bachelor's degree) and to do something I am truly passionate about!
What made you get involved in the Go Beyond programme?
Since returning from Sweden, I found it difficult to find a job within the engineering industry, so when I decided to do my Master's degree, I wanted to take full advantage of everything the University of Salford had on offer to get my career off the ground.

The Go Beyond programme was an amazing opportunity to speak to someone who has experience of the industry from a female point of view. During the time spent at university, it was difficult to get a feeling of what the day-to-day activities will entail, therefore the programme was a great steppingstone from education to employment.
How did Maria's mentoring help you?
I was keen to develop my interview skills and Maria helped me a lot! We were only supposed to meet once a month but ended up meeting once a week to work on these skills. During this time I also got to see her insight into what the industry is like as a woman.

I feel Maria knew how passionate I was about engineering and saw the amount of experience I had in many engineering disciplines (electronics, robotics and aerospace), therefore showing my adaptability and determination which has now resulted in me achieving a position at Morson Projects.
What are you hoping for the next steps in your career?
Since handing in my thesis at the end of September, I have gone full time as a Design Engineer on a high-profile marine project and I am thoroughly enjoying every minute of it. I am focusing my efforts on the design-side, and I am keen to gather as much knowledge as I can from the experienced engineers I am now working with.
What advice would you give to women considering or currently pursuing a career in engineering?
It is a competitive industry but if you are determined and love what you do, someone will take notice and believe in you.
---
To find out more about the Go Beyond Mentoring Programme, follow this link.