Morson Projects have more than 30 years' experience within the UK's nuclear industry, having developed an extensive footprint and a reputation for the delivery of resource, engineering design and project management solutions.
As a long-term supplier for top industry clients such as Sellafield Ltd, Cavendish Nuclear, Dounreay Site Restoration Limited and the United Kingdom Atomic Energy Authority, Morson Projects have been involved in many of their major programmes in recent history.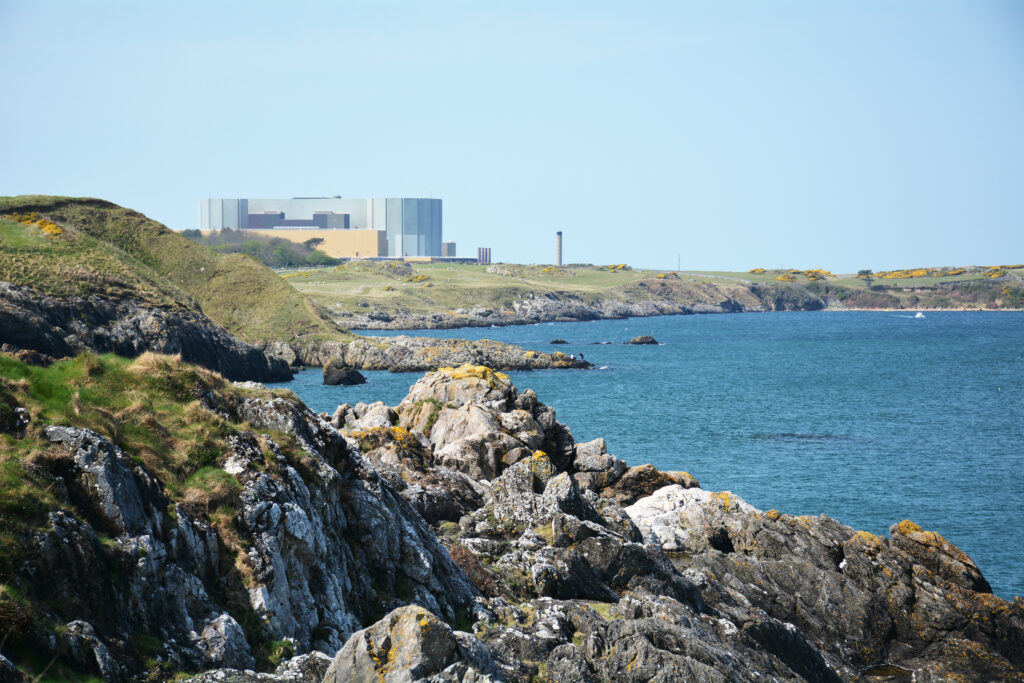 The Morson Projects team demonstrates a strong track record in the provision of technical, engineering and management support services, delivering fully co-ordinated solutions across a broad range of disciplines, ensuring that nuclear assets are optimised across their whole lifecycle, from design to decommissioning.
We caught up with Associate Director, Ian Ross, to find out more: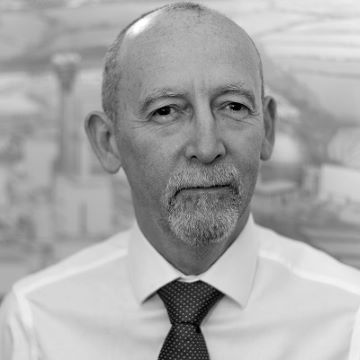 "We pride ourselves on our depth of knowledge across the nuclear industry, as well as our specialised talent and ability to support such activities as part of a Managed Service with a comprehensive management and quality solution – particularly, for example, across the Sellafield decommissioning programme, where we support the delivery of high-hazard risk-reduction activities."
Tell us more about your team's involvement at Sellafield?
"The Morson Projects team has over 80 technical, engineering and design personnel engaged on Sellafield projects via long-term framework contracts. Our personnel primarily operate from our Kelton House offices at Westlakes Science Park, but we also have personnel working on the Sellafield Site and in Sellafield Limited offices in Whitehaven and at Risley. Our office estate has the capacity to accommodate and facilitate an integrated project team, which allows reach-back into the wider 900 strong Morson Projects capability and for wider resourcing requirements has direct access to the Morson Group's UK-wide technical skills database of 900,000 personnel."

"We are committed to supporting Sellafield's ethos of 'cleaning up our nuclear past, safer and sooner' which has been demonstrated through receiving our ninth consecutive RoSPA Gold Health and Safety Award and our 'One Team' culture to exceed Office for Nuclear Regulation targets with regards to documentation close-outs."

"At the same time, we are committed to supporting the local community and provide funding each year for worthy causes, charities, sports and education. This is part of the Morson Group's commitment to the socio-economic programme, which has raised over £2million for worthy causes throughout the UK over the past 10 years."
What projects are you currently involved with?
"Morson Projects are engaged on the Replacement Analytical Project (RAP) via the Programme and Project Partners (PPP) framework, which is 2 years into a 20 year contract and are looking at early engagement in other projects within PPP, including waste retrieval plants, storage buildings, effluent treatment plants, and laboratories."

"We are also working with our supply chain colleagues to provide support via the Integrated Asset Care (IAC) framework, which is the proposed replacement of the Operation Site Works (OSW) framework. The OSW framework has been extended to its maximum term and is approaching expiry. We are also supporting the new Infrastructure Delivery Partnership (IDP) which will replace the Infrastructure Services Alliance (ISA) currently being delivered by Morgan Sindall and Arup."

"A significant amount of our work (circa £4 million annually) is via the Design Services Alliance (DSA), a 15-year contract which will continue into its 3rd 5-year tranche from 2022 to 2027. The alliance was first set up in 2012 with Sellafield Ltd as an alliance partner working alongside AXIOM (a joint venture comprising Assystem, Jacobs, Mott MacDonald) and Progressive (Aecom and Cavendish Nuclear)."

"The alliance has helped to make Sellafield safer, sooner by cutting over 700 months from hazard reduction schedules – bringing closer the creation of a clean and safe environment for future generations."
What design and engineering services does Morson Projects provide to Sellafield?
"Morson Projects has been involved in providing a diversity of engineering tasks which vary in size and complexity and which include design and engineering service provision, technical author services, safety substantiation, site surveys, plant modifications, commissioning and project management."

"We currently provide the following fixed-price engineering and Technical Documentation services:
First Generation Magnox Storage Pond – Technical Author and Engineering support
Box Encapsulation Plant – Operation and Maintenance Documentation
Silo Maintenance Facility – Operation and Maintenance Documentation
Magnox Swarf Storage Silos (MSSS) – Knowledge Hubs
MSSS – Spares Engineering
MSSS – Plant Operation and Maintenance Documentation
MSSS – Plant Log Maintenance
Silo Emptying Plant (SEP) Machine – Operation and Maintenance Documentation
SEP 1 & 2 – Commissioning Support
Design support for various plants
"Asset Care and Technical Documentation services are also delivered via The Decommissioning Alliance – a partnership comprised of Jacobs, Atkins and Westinghouse Electric Company."
What's next for the team?
"We are working closely with our sister company, Morson Talent, to identify additional Suitably Qualified and Experienced Personnel (SQEP) to strengthen our increasing Sellafield activities. We also encourage a strong mentoring culture which supports our Early Careers Development Programme for graduates and apprentices."

"In a time when SQEP resource is at a premium it is extremely important that we look to capture the wealth of knowledge within the existing team and to support the development of the next generation of engineers."