Introduction
As part of the Morson Group our Equality, Diversity and Inclusion Policy is committed to promoting equality of opportunity for all staff and job applicants.
We aim to create a working environment in which all individuals are able to make best use of their skills, free from discrimination or harassment, and in which all decisions are based on merit.
The diversity pledge is agreed by Jobcentre Plus and the Recruitment Employment Confederation (REC). The pledge applies to both, the public and private sectors and is a commitment to delivering the diversity agenda and developing best practice as an industry.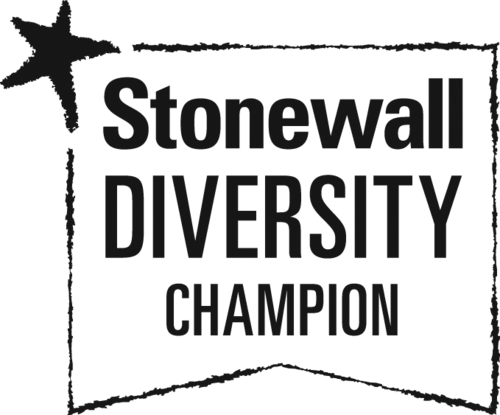 Diversity Champions
We are proud to be members of Stonewalls Diversity Champions programme. Stonewall are Europe's largest lesbian, gay, bi and trans (LGBT) charity. Diversity Champions is the leading employers' programme for ensuring all LGBT staff are accepted without exception in the workplace.
Morson aim to create a workplace where LGBT staff can be themselves, driving performance, engagement and innovation.  Through our involvement with Stonewall we aim to collaborate, learn and share cutting edge best practice and initiatives to enhance our ability to recruit diverse talent.
Inclusive Culture Pledge
Here at Morson we are committed to improving the diversity of our company and building inclusive cultures every day. Not only is this good for business, it's also the right thing to do. We aim to be a truly 21st century workforce, where everyone's talents are welcomed, valued and nurtured.
As part of this we are committing to the Inclusive Culture Pledge, a special initiative by diversity consultancy EW Group.  By signing up to EW Group's Pledge, we will benefit from a year of dedicated support on five key aspects of diversity development: Leadership, People, Brand, Data and Future. Together this will provide a focus for building our skills, awareness, confidence and maturity around workplace diversity over the course of 2018. In doing so, we are making a commitment, internally and outwardly, to the lasting importance of diversity and inclusion to our company culture. For more information visit https://theewgroup.com
Our Commitment
Morson Group is committed to diversity and has pledged to:
Value and harness the differences between people and the benefits that can be gained from those differences.
Actively seek to identify diverse candidate pools and promote their engagement.
Review all aspects of the employment process to eradicate unjustifiable discrimination.
Promote recruitment and selection best practice in accordance with the agreed standards.
Work with others to challenge discrimination where it is found.
We do not discriminate against staff on the basis of age, disability, gender reassignment, marital or civil partner status, pregnancy or maternity, race, colour, nationality, ethnic or national origin, religion or belief, sex or sexual orientation, part-time or fixed term status (protected characteristics).
The principles of non-discrimination and equality of opportunity also apply to the way in which staff treat visitors, clients, customers, suppliers and former staff members.
All staff have a duty to act in accordance with this policy and treat colleagues with dignity at all times, and not to discriminate against or harass other members of staff, regardless of their status.
Diversity far exceeds 'doing good' but it is about 'doing good for business ', top performance can be achieved through diversity, therefore employers must have a mixture of backgrounds, cultures, approaches and thinking to excel.