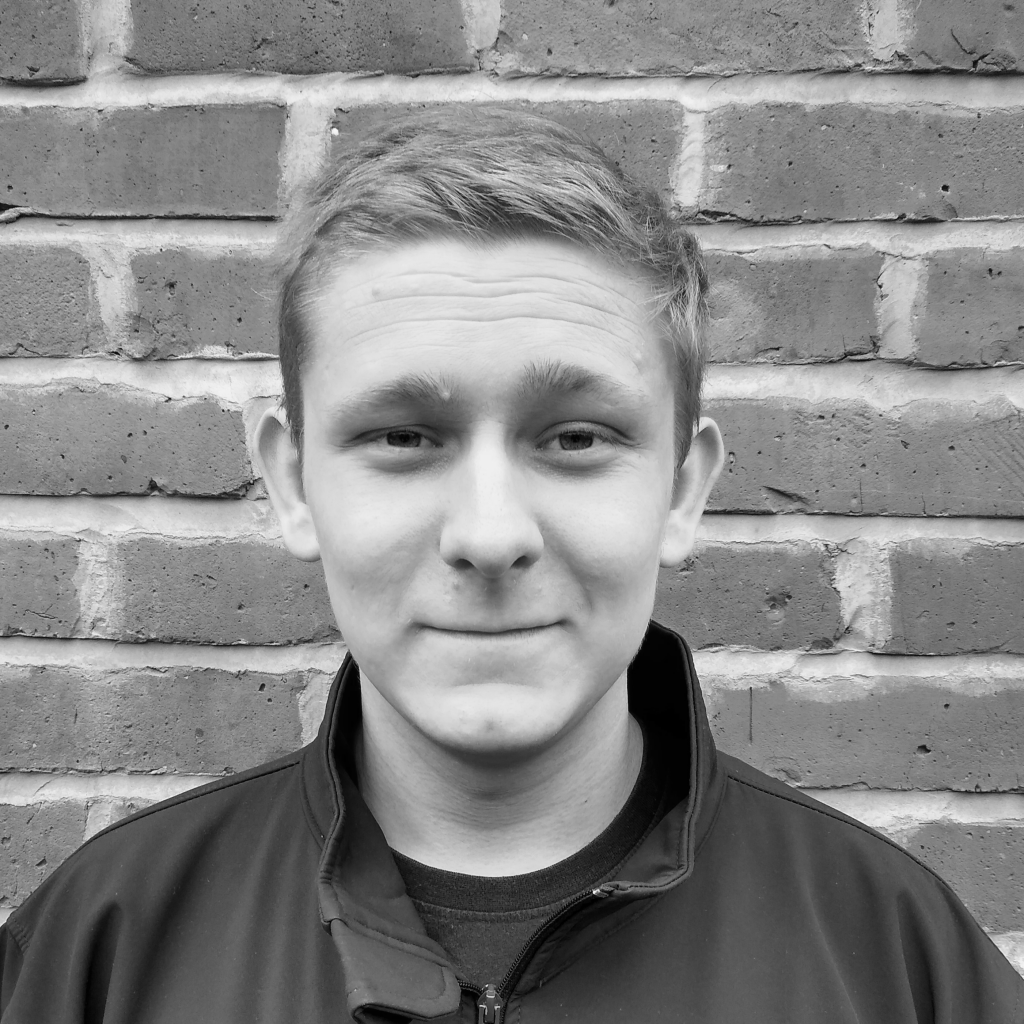 Please join us in congratulating Tooling Designer, Gareth Clarke, who has received a First Class Honours for his BEng (Hons) Mechanical Engineering at Manchester Metropolitan University.
Gareth has worked at Morson Projects for 8 years and has been studying for a BEng(Hons) Mechanical Engineering for the past 4 years alongside his full-time role at our Head Office in Manchester. His course has been fully funded by Morson Projects.

We caught up with Gareth to find out more about his journey so far.
Congratulations Gareth! What made you choose a career in Engineering?
My Dad actually worked at Morson Projects for 28 years as an Electrical Design Engineer, so I definitely saw the success in his career and the variety in his job role which inspired me to follow a similar path.

I joined Morson Projects via an apprenticeship, and at the time I didn't let anyone know my connection to him though as I wanted to know I'd got the job on my own merits!
Tell us a bit more about your role…
I joined Morson Projects straight from High School in 2014 and have progressed in my career as part of the Tooling team. I currently lead a Tooling Design & Manufacture delivery team which consists of 4 others and me. We take our clients requirements, work out how to solve their problem or facilitate their requirements and then work with them to deliver whatever it is they might need.

Tooling is a unique and often quite 'wacky' discipline. Each project is unique and often means working with a vast range of other disciplines, whether that be Mechanical Engineering, Aircraft Design, Civil Engineering and so on.
What do you enjoy most about your job?
For me, I really enjoy the variety of work, particularly the CAD element of Tooling Design & Manufacture; creating and testing a model to then see your ideas come to life, whether that is a lifting mechanism, trolley or overspeed test fixture. Regardless of what problem you are solving, it's all about the accuracy of the design, and creating a tool that works for the customer!
What has been your favourite project to work on?
One of the most interesting jobs I have worked on was an engine upgrade for one of our defence sector clients. I was responsible for designing the seats used to secure the engines' intakes and exhausts. I was the lead Mechanical Design Engineer and I was responsible for producing over 100 individual designs with a team of 4 people. This is one of the largest and most interesting jobs I have worked on, as there was a lot of aspects to consider in order to get them right. Plus, it was great to see and work with one of the most impressive ships in the world!

As part of my day-to-day work, I am also in charge of producing all tooling jobs we receive for Siemens Industrial Turbomachinery. This involves working with Siemens to find solutions to any issues they may have, producing CAD designs and drawings of a solution and then organising the manufacture of the item for them to use. I have designed all sorts of equipment over the years from lifting mechanisms, laser trimming fixtures and industrial transport fixtures.
What's next for you?
Now that I have completed my degree and I've had the final results, I am looking forward to my graduation in a few weeks' time. I am having a short break from academic work and other qualifications, so I am enjoying being able to focus fully on my day-to-day work.

Following my graduation, I am going to start to look at further career development opportunities and other qualifications such as working towards becoming a Chartered Engineer.
Would you recommend an apprenticeship to someone looking to start a career in Engineering?
I would definitely recommend an apprenticeship to anyone looking to start their career in engineering. It is a great way to get started in the industry, I think it creates a big advantage as the experience you gain from the work environment as well as academic learning is invaluable.
---
To find out more about Morson Project's Tooling & Design Capability please speak get in touch with Gareth and the team by calling 0161 7070 1516.