After receiving a donor-funded scholarship on his journey to a career as a full-time Systems Engineer, James actually joined the Morson Projects team as a Graduate Engineer and is now working within our Power & Control Division.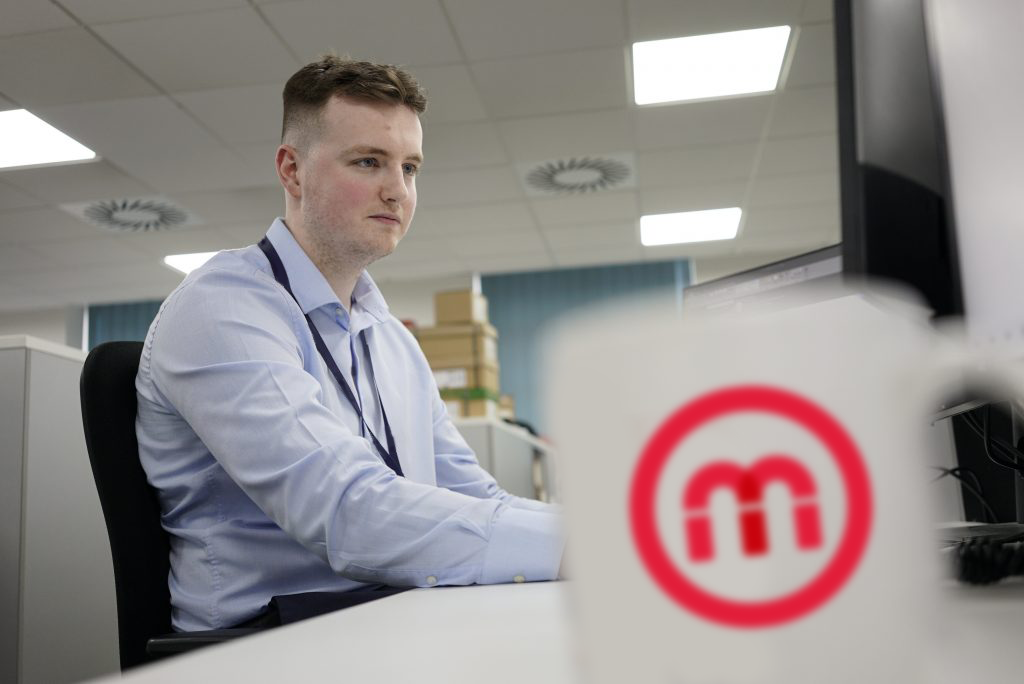 ​How did being awarded the Gerry Mason scholarship help you while you were a student at Salford?
Having the scholarship helped take the pressure off me from a financial point of view and allowed me to maximise focus on my studies. This was a big aid throughout my studies but particularly in my third year which was the most time-consuming and intense of the three. As well as this, having the support of Morson and the Mason family provided more than enough motivation for my studies!
​
What brought you to Salford and what did you enjoy most?
I wanted to study Petroleum Engineering and there were not many Universities that offered this course. Once I had a look around Salford and heard feedback from students who had studied the course, I was confident Salford was the correct choice.

I enjoyed a lot about my time at Salford but the one thing that stands out from an academic perspective was gaining hands-on practical skills during my project in the final year. This was completely new and was driven by my own ideas for the project and I certainly enjoyed the challenge!

Did you attend a placement at Morson whilst a student and how did this help you in thinking about your future career?
I had a one-week work experience at Morson Projects towards the end of my second year. The week was certainly eye-opening and gave me a good understanding of what the role of an engineer entails across various disciplines.

This helped me directly in my studies as it shaped the choices I made in my final year, but the variety and intricacy of the work I had witnessed at Morson Projects left me with the confidence that engineering (of some form!) was the right career choice for me.

Thankfully, this is now something I get to be a part of every day.

How did the connections you made at Morson whilst a student help you into employment after University?
During my studies I was fortunate enough, through the scholarship, to meet various Morson employees. Ged and the Mason family took a personal interest in all of the scholars and that epitomises the Morson family ethos that runs through the group.

As I was keen to start my career at Morson Projects, I utilised these connections to the full upon graduating, and not long after I was starting as a Graduate Engineer at Morson Projects.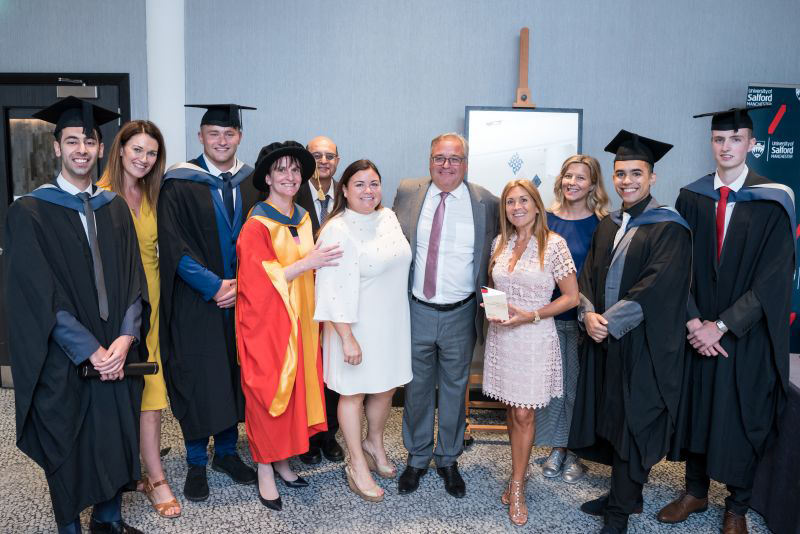 Can you give us a summary of your career to date and what is your current role?
As part of the Graduate programme, it was planned for me to move around various departments during my first couple of years at Morson Projects, to get a flavour for the various teams and disciplines within the business. However, after an initial few months working within the Civil team I moved to the 'Ematics' team within our Power & Control Division and recognised this was the right fit for me, so after discussion with senior management we made my role withi this team permanent and I have stayed ever since!

The blend of engineering and computer science at Ematics really appealed to me, and a mixture of the fast-paced project environment and a management team that places a lot of trust in junior staff allowed me (and my colleagues) to develop our skills quickly.

I have been fortunate enough to gain experience in a variety of roles – from software engineering and testing to project and commercial management. Currently, my role is focussed on the latter, working on a major control system project for the rail infrastructure – our team is delivering software to control the electrification of the railway network across the entire UK, due to complete in 2022.
​How have you settled into work after graduation and how are Morson as an employer?
I worked for 3 months during each summer break at university and this is something I would recommend to any student. I think having that workplace experience, even in a non-engineering environment, helped me to settle into my new position. Of course, the work was challenging but Morson Projects has a positive, problem-solving ethos where knowledge is shared around the team to best facilitate the delivery of projects.

The workplace is fast-paced, and at Ematics we are used to major projects with challenging deadlines. It can be a lot of hard work, but the reward is a legacy of work that is critical for key national infrastructure.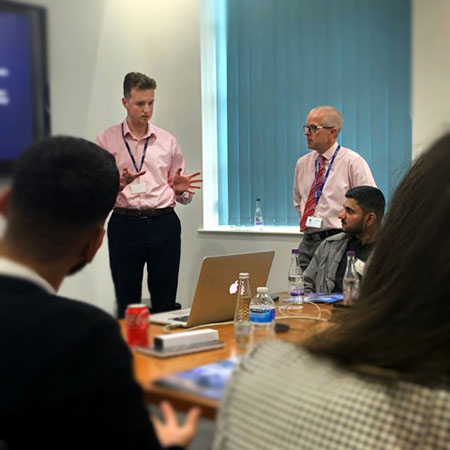 ​What are your future career ambitions?
I hope to go on to have a long and successful career at Morson Projects, and continue to gain an understanding of all areas of the business from both a technical and commercial standpoint. Above all though, I hope to keep on enjoying myself!
---