Whilst the country continued to find its feet with new ways of working during the pandemic, the Morson Projects team have been pleased to help Sellafield Ltd and their supply chain colleagues to keep working during this difficult time.
The Morson Projects team provided essential support to Sellafield Ltd and their supply chain colleagues by welcoming them into Morson Projects' offices at Kelton House on the Westlakes Science Park, in order to access their Sellafield Ltd IT accounts and drives.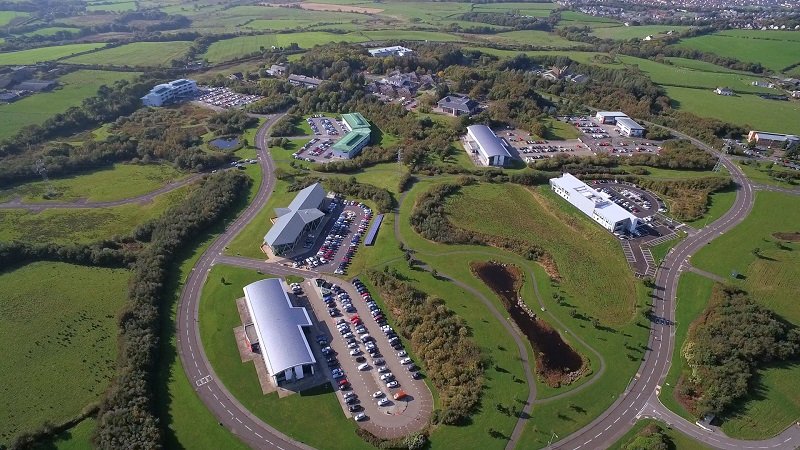 The team have opened their project offices whilst following strict social distancing rules, to enable the Sellafield Ltd secure network to be accessed and vital work to continue.
Ian Woodburn, who manages the Sellafield Ltd account for Morson Projects shared:
"When the lockdown was announced back in March, along with the obvious health and safety concerns that were going through everyone's minds, we were also concerned with the possible financial impact on our workforce. Coming up with our appointment-based Sellafield Ltd IT hub for uploading and downloading information provided many of our personnel with the means to access information and continue with productive work. An unforeseen, but welcome benefit was that a number of Sellafield Ltd staff and other workers have since made use of the facilities to help continue with their work whilst predominantly working from home.

 "With some quick thinking and able assistance from our IT colleagues we were up and running from day one of lockdown. We introduced and continue to develop strict social distancing measures, including an electronic appointment system which is organised to minimise the amount of people in the office at any one time, and therefore reduce any risks. The main focus is to enable individuals to book in and download and upload necessary files to their secure Sellafield Ltd IT accounts and then carry out their work safely from home."
Travelling to Kelton House provided a much safer and more practical option for workers, rather than travelling to site and avoids adding to the logistics of keeping the Sellafield Ltd site safe and secure.
Many Sellafield Ltd managers and supply chain colleagues have made their appreciation known to Morson Projects for being able to make this opportunity to keep working effectively available to them.
The Morson Projects Management team would like to add their thanks to everyone at Kelton House who have provided technical support with equipment, providing access to our secure offices and keeping up the enhanced cleaning regime.
---
To find out more about Morson Projects capabilities, please get in touch with Ian Woodburn by calling 07966532444 or send him an email here.