Following the move of our Brough team into their new office last year, we caught up with the team to find out more about the delivery of projects across the country from their base in East Yorkshire.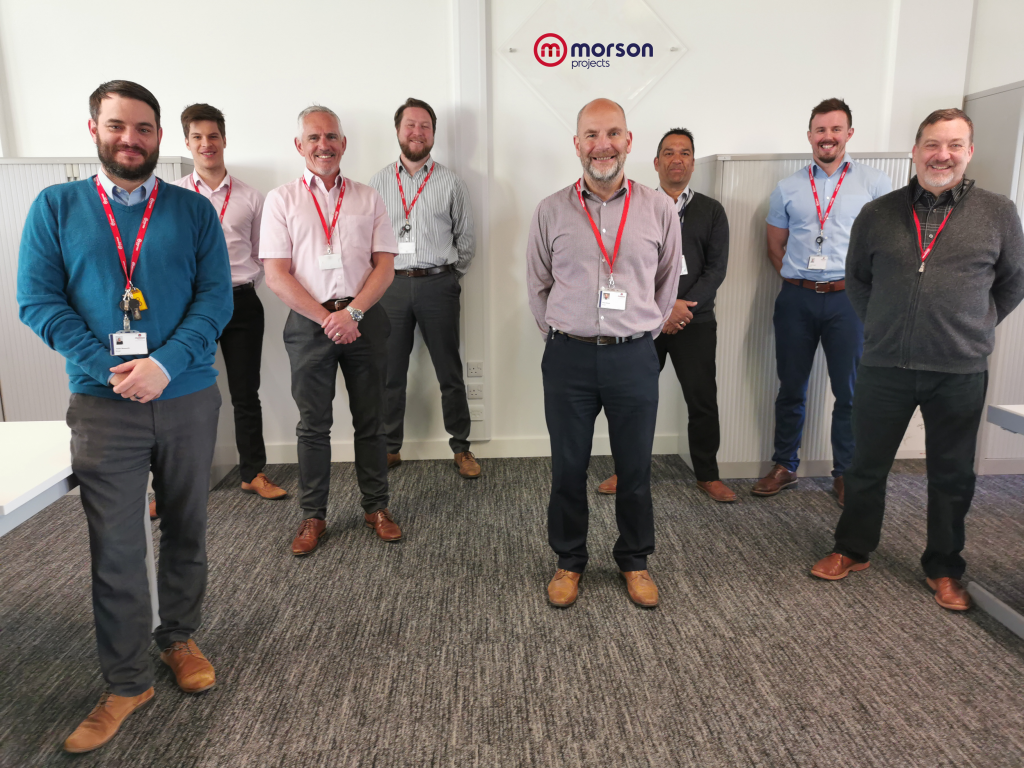 We caught up with Jordan Knapp and Brian Moore to find out more:
Hi both, tell us a bit more about the Brough office team?
Our Brough office has recently relocated to the same site as BAE Systems, Brough who have historically been one of our biggest clients. We have been supporting BAE Systems and a wide range of other clients for over 30 years and currently have a diverse and dynamic team of 12 technical staff working with a variety of clients through the aerospace and automotive industry.
The team provide a wide range of services from concept design to design for manufacture, along with build line and in service support.
The team also work collaboratively with other Morson Projects design and stress teams located in Manchester, Belfast, Bristol, Rosyth and Yeovil.
Typical services we provide clients with are:
Certification and Technical Reports
Check and Final Stress Analysis
Detailed Design and DFM
Dynamic Analysis of Mechanisms
Fatigue and Damage Tolerance
FEM Analysis Including Pre and Post Processing
Initial Conceptual Design Studies
Kinematics
Product Development
Project Planning and Programme Management
Prototype and Production Design
Stress Conceptual Design Evaluation
Stress Sizing
On-site support
Marine design
What makes your team different from competitors?
Our wide range of skills and experience gives us the edge on our competitors. The team consists of senior engineers who have been in the industry for decades working alongside graduates and apprentices who are just starting their careers.
The senior engineers bring their experience to the table and the graduates and apprentices bring a fresh perspective and a focus on new technologies and techniques.
The variety of skills and experience allows us to offer a more tailored service to our clients. We also have the added benefit of providing direct access to the wider range of products and services offered by Morson Projects, including marine, power, rail, civil and systems engineering, alongside software development.
What projects are you working on at the moment?
We work with a variety of clients across the aerospace, defence and automotive industries.
One current client the team are working closely with at the moment is Leonardo Helicopters (LHD). We have a long-standing relationship LHD which stemmed from us offering on site resource in their Yeovil office. From there we have gone from strength to strength steadily increasing the team and offering more and more services to the client. These include new development designs, customer kit design and development, weight saving activities, in service support and shop floor/build line support. The project is Brough-lead, with the team stretching across the Yeovil and Bristol office. The team also work collaboratively with an analysis team based in our Manchester office and the clients' on site teams.
Part of the team are also currently supporting the Venari Group, on site, assisting with their development of a new, bespoke, emergency ambulance design for the NHS.
We also have a team of engineers continuing to support BAE Systems with their ongoing, new and emerging aerospace projects.
The Brough team are working closely with colleagues at our Bristol, Yeovil and Manchester offices to provide:
Initial Design Layouts & Stress Evaluation
Production Design & Stress Analysis
Manufacture and in-service support
Certification Reports
What's next for the Brough team?
The Brough team are dedicated to providing high quality and tailored services to the client and deliver continued support to our existing client base. We are also excited to work on new projects for existing and new clients in the near future.
The team are also actively involved in the development of new, upcoming engineers within the company, and team, but also inspiring the next generation of engineers in our local community.
---
To find out more about how our Brough office could support your next project, please get in touch with Jordan and Brian by calling 01482 33 77 54.