What do you get if you fill a room with a hundred or so high-achieving professionals, sit them next to colleagues they have never met before and ask them to problem-solve, whilst blind-folded, with the aid of just a single question?
In case you're wondering, the permitted question was 'what colour is this?', the challenge was to work as a team to identify which shapes were missing from a set, and the event was the Morson Projects Early Careers Development Programme (ECDP) annual conference, held in Manchester last week.
It was just one of the challenges set out to encourage the wealth of future talent in our business to collaborate and communicate, during a day of peer learning, inspiration and fun.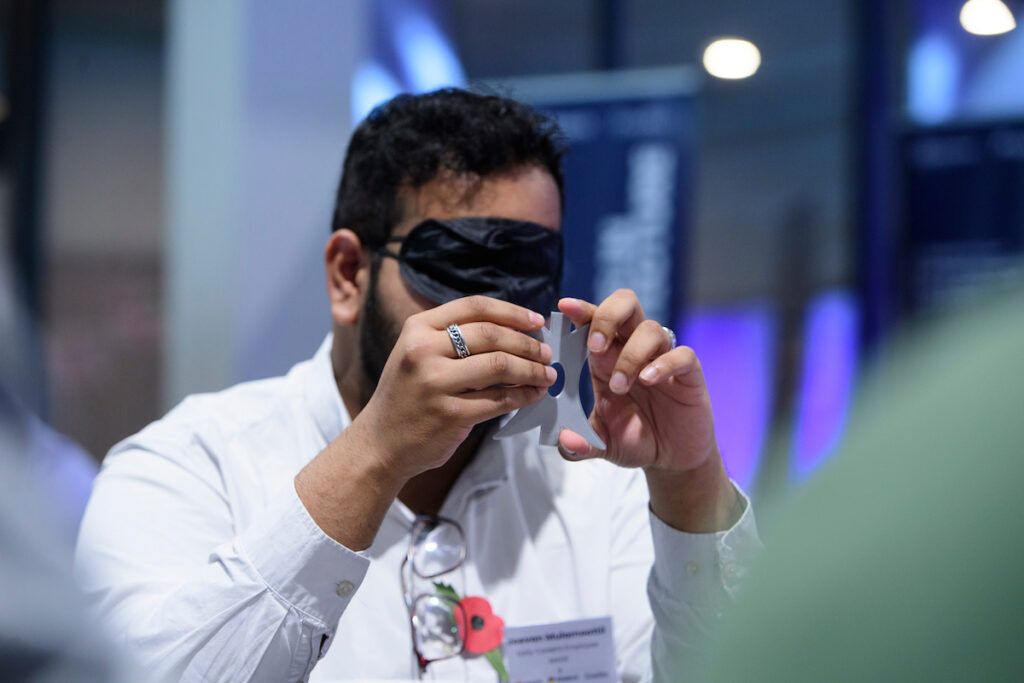 What is the Morson Projects ECDP?
The narrative about skills gaps and talent pipelines gets plenty of discussion in engineering sectors, but Morson Projects has been taking steps to develop the next generation of talent since our earliest days. The company's very first Apprentice, Steve Seddon, now Client Services Director at Morson, was in the room for the ECDP conference, as was Jordan Knapp, former Morson Projects Apprentice, now our Engineering Delivery Manager, as well as the Founder of the structured ECDP we offer our team today.
With the ECDP, we have taken a legacy of nurturing talent at the outset of an employee's career and developed it into an industry-leading Early Careers Development Programme with clearly defined competencies and goals. And to help our early careers cohort reach their goals, we have put in place mentoring, training, help with chartership, and support from a peer community; all of whom are also taking steps to pursue an exciting career path with Morson Projects.
Our ECDP is 'Early Careers 2.0'. The informal mentoring that had been the mainstay of our approach to developing and supporting talent prior to the pandemic proved challenging when everyone was suddenly forced to work from home after Covid hit. But that obstacle became the springboard for a new, stronger approach, built around core competencies and a mentoring model that includes training the mentors, who are always distinct from each early career employee's line manager. For our early careers engineers, the competencies have been built around the Engineering Council's model, setting individuals on course for chartership. But the programme is wider than engineering alone; it encompasses all technical and enabling roles in the business, incorporating competencies that will support these professionals as they assume project delivery, line management and leadership responsibilities.
What it means for those who join us on an early careers pathway – and there are now 100 of them, with another 100 in our sights – is defined goals, which are reviewed as part of our appraisal and training plan processes. What it means for our company, is a consistent framework that empowers every early careers employee to take ownership of their own professional goals and development, enabling them to contribute to our business and our clients' projects in a much more meaningful way.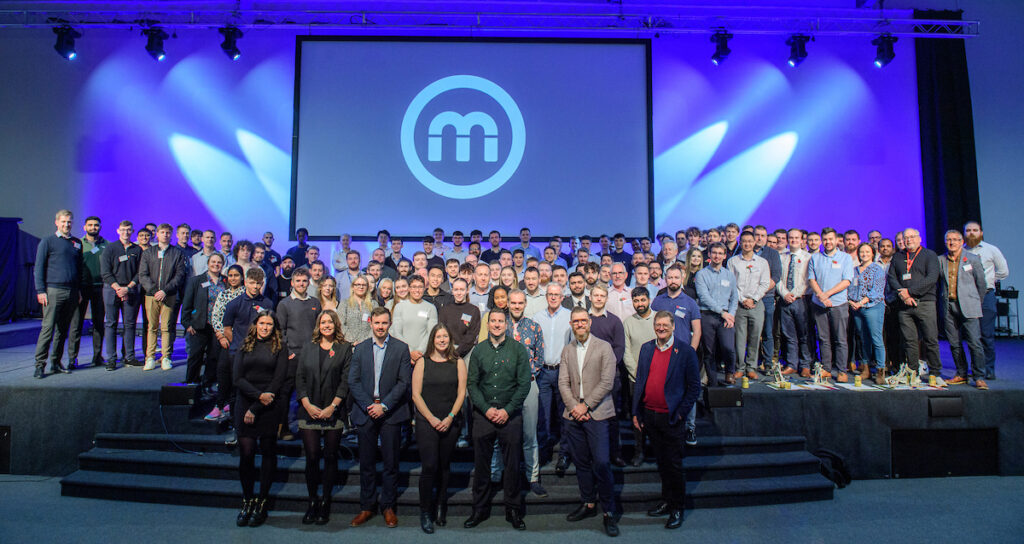 Why do we need an ECDP conference?
Given that our industry-leading ECDP is now so structured and our early careers employees are so well supported, why do we need an ECDP conference?
There are a few reasons. Firstly, we have numerous teams spread across a variety of locations, departments and disciplines. There is huge potential for peer learning, collaboration and support but we need to facilitate opportunities for our people to connect.
Secondly, we want to invest in our early careers teams, because they matter to us, our clients and our industry. When it comes to skills gaps and securing future talent, giving someone a job is not enough – we need to engage and inspire people to love their job and see where their career could take them.
And, of course, there's also the work-hard-play-hard philosophy shared across the Morson Group. Engineering can mean high pressure, high intensity, mission critical projects, so a little fun with colleagues who understand your work environment, and a little encouragement from inspirational outsiders has immense value.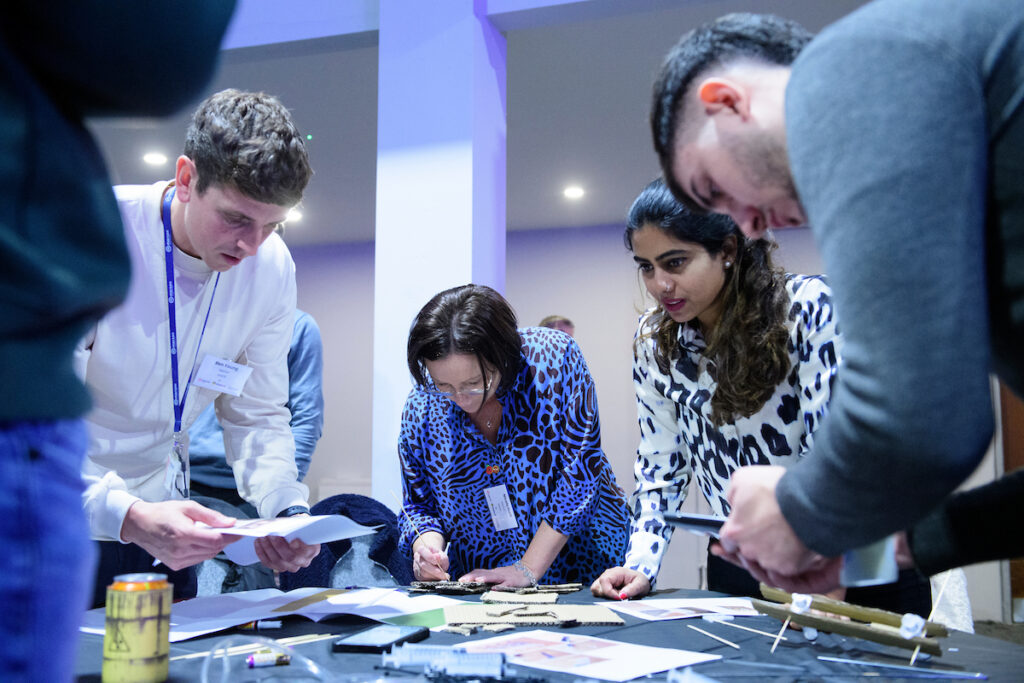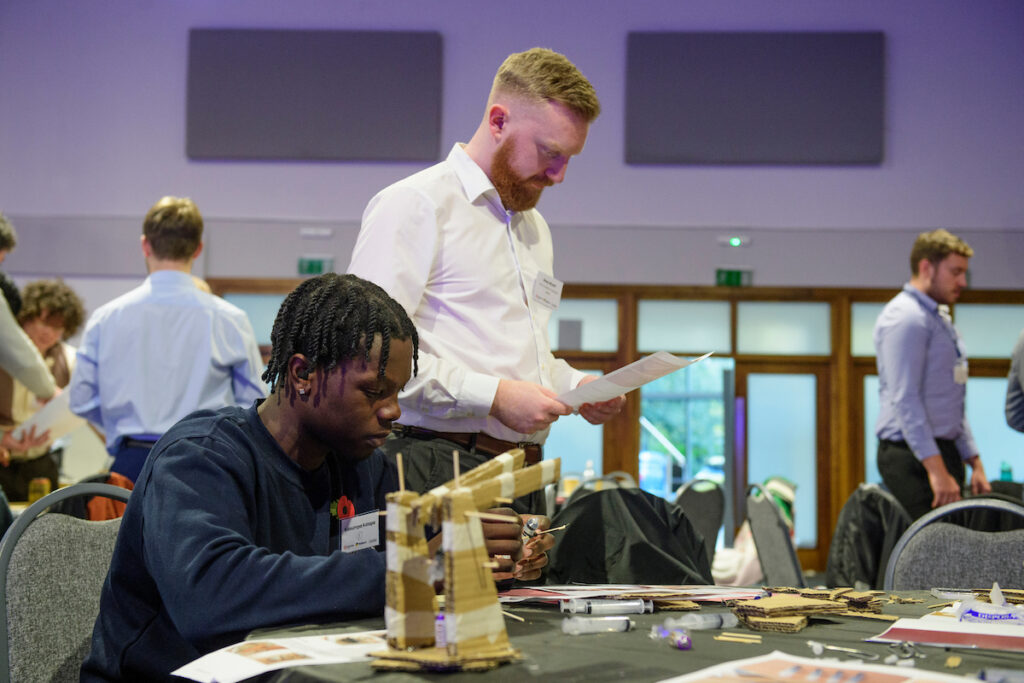 Getting inspired
Alongside the networking opportunities, ice breaker challenges and final project – which involved a two hour challenge to create two mini robots from scratch! – delegates at our ECDP conference had the opportunity to hear from Morson's Group's Brand Ambassador, Andy Reid MBE. A triple amputee who, following his life-changing injuries in Afghanistan has gone on to raise more than £300,000 for charity and establish a mental health foundation, Andy talked to the conference about his 'bad day at work'.
While Andy's story is very different from the work environment our early careers employees can expect at Morson Projects, much of what he learned, as a solider and since his injuries, resonates with all who want to succeed and become leaders. His talk touched on themes of respecting people, setting the standard you want to see in others, having empathy, prioritising tasks, and accepting responsibility for your decisions. His resilience really inspired our delegates and gave them food for thought as they look forward to future career steps.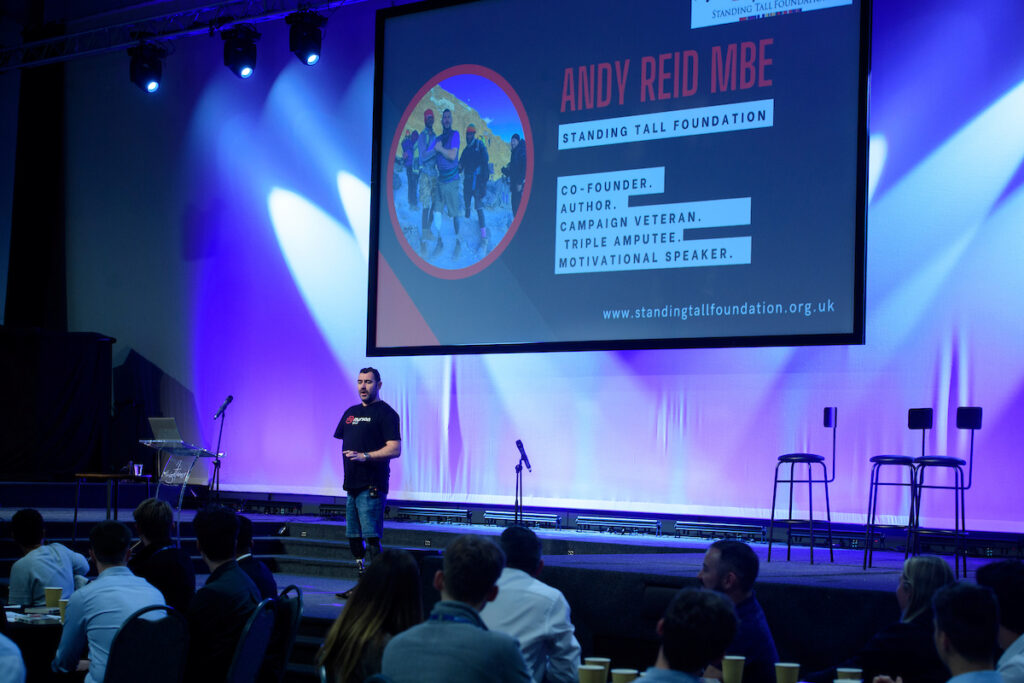 Getting informed
Delegates also had the opportunity to look ahead to what the ECDP will mean for them at Morson Projects, thanks to a Q&A session with our ECDP Committee. These experienced members of our team are in place to support ECDP employees as they achieve their competency goals and the conference provided an ideal opportunity to ask questions, both in the Q&A session and informally during breaks and the evening's entertainment.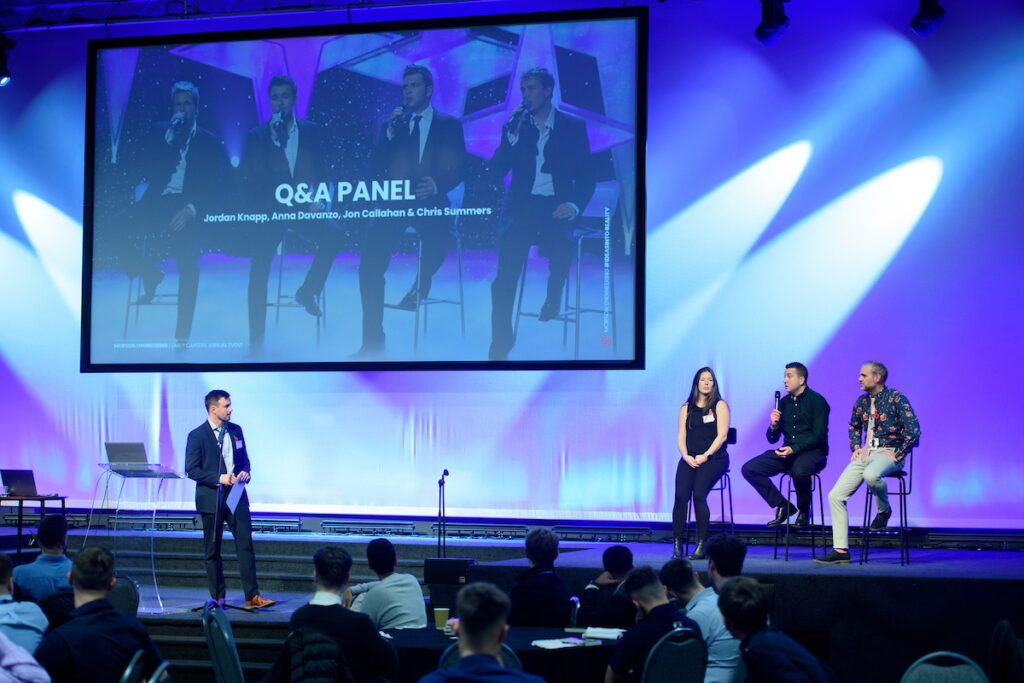 As a company that has set its sights on attracting another 100 early career recruits to the business over the year ahead, we're keen to make sure our ECDP provides a positive experience now, and that it will also embed values that will guide these individuals throughout their careers.
As new talent joins us, this cohort will inform development of our ECDP with their feedback, they will be our advocates and they will be our future mentors. We hope last week's event gave them a day to remember.
Check out some more photos from the day below: