The Women in Engineering Mentoring Programme is powered by our parent company, the Morson Group and is a new mentoring initiative to cater for a select group of female students in their last year of study in engineering subjects in the School of Science, Engineering and Environment (SSEE) at the University of Salford.
The programme will run from February 2021 to May 2021 and aims to connect the University's final year female students with industry professionals to:
Gain greater insights of the industries of their chosen subjects
Obtain greater knowledge about their career prospects and have focus on the future
Acquire broader skills for personal and/or career development
Build understanding for communication and a range of interpersonal skills
Discover good practices and understand how to enter the industry with confidence
Becky is joining other mentors from across the industry in order to offer one-to-one mentoring sessions and group webinars, providing guest talks to the final-year students.
Becky's 15+ years' experience across the Recruitment, Engineering and Technical Publications industries will be invaluable for helping the students build their confidence and understand good practice for writing CV's, applying for roles and starting out in a graduate role. Aligned with this, her experience in Managing Director and Programmes Director roles means that she can offer multiple perspectives and a unique insight for the students.
Becky Veal commented: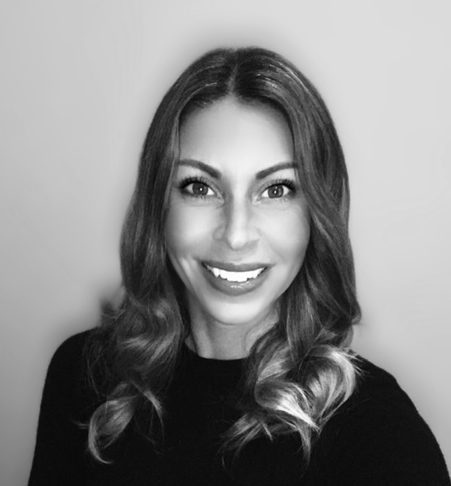 "Having built from scratch and ran a successful engineering recruitment business before joining Morson Projects, I hope to bring a fresh perspective to the young women who are taking part in this mentoring programme. I believe It is important we nurture confidence in women from a young age, as they can often be underestimated by others and as a result, start to underestimate themselves.

"I hope to help the students with their confidence and show how it is ok to take risks. I also believe that it is important to own our accomplishments and set positive examples for the next generation of women."
Dr. Maria Stukoff, Maker Space Director shared:
"The aims of 'Go Beyond' are to help our students to focus on the future, gain broader skills for personal or career development. The expectation is that the knowledge and influence of the mentor will assist the student in planning career objectives and help with gaining insight about how to step confidently into the industry. The focus is on developing the mentee professionally with the aims to achieve self-awareness, more confidence and to feel equipped to Go Beyond the University to get a job in industry.
"We welcome a phenomenal number of industry mentors who registered their supporting to the programme and are dedicating their time and expertise to help promote our graduate talent to encourage and upskill more women into engineering roles.
"It's a real testimony to our partnership with the Morson Group, and our collaborative investment to developing our talent pipeline and creating employment routes for the next generation of women in engineering, to have five of their team from across the Group onboard with the programme."