The Association of Accounting Technicians (AAT) is the world's leading professional body for Accounting Technicians and has equipped Jodie with the skills to competently carry out and assist with more senior level tasks within her role, such as budgeting, decision and control making and producing financial statements.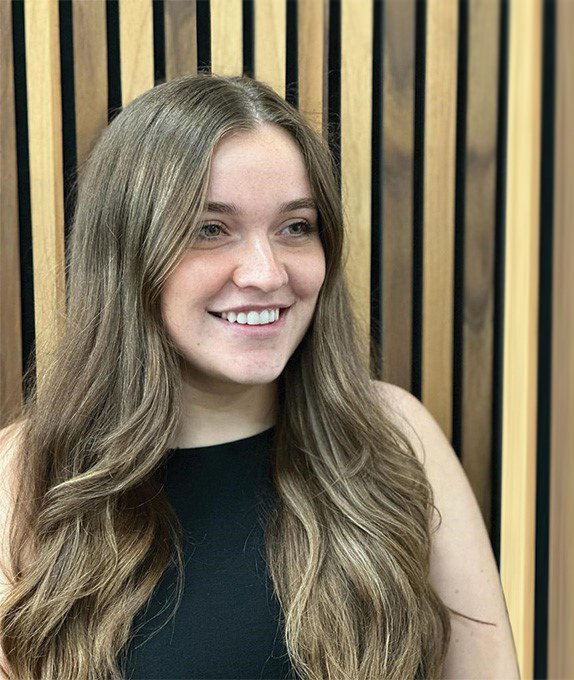 Throughout her studies, Jodie has gained the knowledge to maintain that she is adhering to all accounting standards whilst carrying out her role, including the skills and capability to support with tasks such as recommending accounting system strategies and constructing / presenting complex management accounting reports within the business.
We caught up with Jodie to find out more about how she went from Media Makeup student, to pursuing a successful career in a STEM subject.
Hi Jodie, tell us a bit about your journey into an accounting role at Morson Projects?

I joined Morson Projects back in 2017 as an Accounts Apprentice straight out of College, where I studied Media Makeup, which was totally not related to what I'm doing now, as I was unsure at the time of what I wanted to do in life. Morson Projects have helped me massively and guided me on the right path, the team have supported me in developing my skills, which included offering me to start an AAT course at entry Level 2 to see how I liked it.
I loved it as I was achieving something and bettering myself whilst also enjoying the course and gaining hands on experience. I then moved onto Level 3 and Level 4 which I have now completed… 16 exams later! I have also now taken on several new job roles as I have progressed, taking on responsibility for more complex tasks, thanks to my continued learning.
How have you found doing the course?
I have really enjoyed doing my AAT courses (Level 2, 3 & 4) over the last few years, as it pushed me to work harder to achieve what I want to become, which is a Chartered Accountant. I have completed these courses alongside my full-time hours, in my own time, which has also helped me to discipline myself and ensure I give my career the best shot possible. The courses have also taught me a wide range of skills which I have been able to apply day-to-day within my role.
I can't thank my Manager Lynsey Hunt enough as she has supported me throughout my courses; helping with revision during lunch-times and outside of work, as well as showing me on-the-jobs skills which I was then able to put into practice in my exams as I had seen how it was done in real life and therefore had a better understanding.
What's next for you?

I am going to enjoy a relaxed year of no studying, whilst carry on applying my skills within my job role and learning from the experienced team around me.
I am looking forward to spending more quality time with friends and family, I would also like to do a bit of travelling, with plans to visit New York and the South of France. Then, sit down with my Manager Lynsey Hunt and our Finance Director, Marie Wright, to discuss the next stages of my career path as I'm considering completing my CIMA to become a Chartered Accountant.
Marie Wright, Finance Director at Morson Projects shared:
"Jodie joined Morson Projects in 2017 as an Accounts Apprentice and has been a vital member of the accounts team ever since, winning awards and praise for her work, which have included taking on responsibility for both Morson Projects and our sister company, Waldeck's, purchase processing and payments and progressing on to produce profit and loss accounts for parts of the wider business.

"Jodie's success in achieving this qualification is a testament to her determination and diligent study and is very well deserved. Congratulations Jodie!"