Project overview
Morson Projects' specialist controls system division Ematics was appointed by Merseytravel to provide a unified SCADA System to replace five diverse control systems in operation for the Kingsway and Queensway tunnels, which were predominantly FactoryLink based.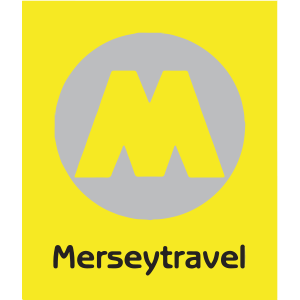 Our services
Our single unified system presents a common set of operating clients covering all functions for both tunnels. This system provides monitoring and control of power and tunnel subsystems including:
Lighting
Power and Distribution
Network
Ventilation
Pumping
Alarms
UPS
Generators
Security
The Results
In addition to the unified SCADA System, the scope included the replacement of all existing Modicon 984-145 PLC Outstations with new Ethernet ready Schneider Outstations, each connected to the Client's 'Converged' IP network instead of to the legacy Modbus Plus network.
Schneider Unity Hot Standby Instation PLCs govern the outstations for each Tunnel and Unity M340 PLC Outstations replaced the 984-145 'Compact' Modicon PLCs. The new outstations were provided in separate new cabinets featuring a minimum of 25% wired spare I/O, in accordance with the requirements.
Merseytravel emphasised the importance of Stakeholder Liaison in the re-design of the SCADA Operational Interface, and Ematics embraced this approach accordingly, engaging in extensive discussion as to the presentation of graphics and alarms, and the tailoring of information to each class of Operator.
With respect to product selection, Ematics underwent an extensive evaluation of all leading manufacturer's PLC and SCADA offerings, such that the best mix of SCADA and PLC products could be proposed to match the exact Client requirements, rather than prescribing technologies up front which may potentially constrain functionality and not offer full compliance.  Ultimately, Schneider PLCs were chosen for their flexibility and range of communications offerings, and Panorama SCADA for its open, object-oriented structure and rich integration capabilities, which were perceived as key criteria for future integration of CCTV, VAID, PA and Audio Visual Systems.
The implementation of the new SCADA and PLCs will necessarily entailed the migration of one Outstation Panel at a time to the new system, necessitating the phased withdrawal of operational functions from the existing FactoryLink SCADA. Ultimately, the old system was decommissioned once all new functions were fully transferred, operational and tested.
Project Technical Specifications:
Schneider Unity Hot Standby Instation PLCs
Unity M340 PLC Outstations
Panorama SCADA System
Fibre Optic Ethernet Architecture
Magelis HMI
Subsystem Integration
Our services
Delivering the project requirements to an agreed Statement of Work (SOW), the Morson Projects team carried out services to include:
SCADA & PLC Contorl Systems
Specialist Tunnel & Highway Systems
PLC Interface
HMI
Lighting
Secure Networks
Alarm Management
Historian
Trends
Remote Monitoring
Sensors
Field Devices
Predictive Maintenance
Backup & Recovery
Patch Management