Project overview
Morson Projects' were appointed by TT2 Limited as the Control Systems Integrator for some constrol system upgrades of the Tyne Tunnels.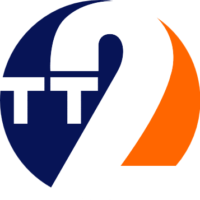 OUR SOLUTION
Morson Projects' control systems specialist division were appointed as the Control Systems Integrator for the upgrade of the Tyne Tunnels.
The works were carried out in two phases – firstly the provision of a new control system for the new Tyne Tunnel, followed by the replacement of the existing Factory Link based control system in the existing tunnel.
The tunnel infrastructure is now operated as a twin bore bi‐directional tunnel from the new control room. The scope included Vijeo Citect SCADA, Hot Standby Quantum PLCs and distributed I/O outstations on Ethernet. The system monitored and controlled the tunnel M&E system and Signage system, and included interfaces to:
Linear heat detection
Fire mist system
Automatic incident detection system
Loop detection system
PA system
Radio Break In System
Overheight vehicle detection
Tunnel barriers and traffic signals
The system incorporated a fully integrated incident response decision support system. The system detects various tunnel incidents such as stopped vehicles, fire, pollution build up, overheight vehicles, etc. and alerts the operator as well as proposes a recommended course of action to be implemented. This may include ventilation, fire suppression, tunnel signage, pre‐recorded PA message annunciation, etc.
The PLC System comprised individual Quantum Hot Standby Instation PLC systems per bore for the ECS Plant Systems and for the Traffic Control and Monitoring System (TCMS). Separate VLANs were implemented for the various types of outstation device.
The Vijeo Citect SCADA was initially developed as two separate SCADA applications, one for the ECS functionality and one for the TCMS. Once the individual systems were proven, a single unified Vijeo Citect SCADA client was provided by integrating the ECS and TCMS applications into a single project. This was a relatively straightforward action, which resulted in a fully integrated application presenting the operator with graphic mimics, alarms, trends, data point monitoring etc. for both systems, from a unified client workstation.
Our Ematics Engineers were also involved in an additional project to provide new multi‐services, high availability network infrastructure for the tunnel, utilising Cisco Switches.
Project Technical Specifications:
Dual Redundant Schneider SCADA systems
Dual Redundant Schneider PLC systems
Cisco based Ethernet Data Communications Network
SCADA Integration of Incident Detection, CCTV, Emergency Telephone, Mist, PA, and Network Management Systems.
Brand New Operator Control Room
CCTV Video Wall
Our services
Delivering the project requirements to an agreed Statement of Work (SOW), the Morson Projects team carried out services to include:
SCADA & PLC Control Systems
Industrial Communications & Networking
Specialist Tunnel & Highway Systems
Tasks within the SOW included:
PLC Interface
Secure Networks
Alarm Management
Operator Control Room
CCTV & AID Integration
Historian
Trends
Remote Monitoring
Field Devices
User Control
Sensors
Backup & Recovery
Patch Management
Predictive Maintenance