Project overview
Morson Projects has a contract with the Axiom DSA alliance for the provision of engineering and design services. Via this agreement we have delivered a number of design related packages of work all of varying size and complexity. Morson Projects currently has a total of 18 multi-discipline engineers and designers seconded into client integrated project teams at Risley, Sellafield and Westlakes.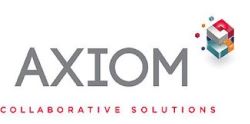 Our services
Morson Projects has a long association with Sellafield Limited for the coordination and delivery of multi-discipline design work including Mechanical, Control, Electrical & Instrument, Technical Documentation, Analytical (Mechanical Handling, Vessel and Piping Systems), and continuous Asset Care Support for Plant inside and outside the 'Separation Area' on Sellafield site. Task Delivery includes the full spectra of 'Work Pack' documentation of complete plant designs to support the Sellafield site Decommissioning & Production Operation Facilities, Asset Care requirements and preparation of active and non-active facilities to be ready for Decommissioning at a later date.
The Morson Projects design team provide all the documentation associated with Front End Concepts/Detail design for Manufacture together with the necessary supporting documentation for implementation for submission to Plant Modification Procedure approval i.e. drawings, calculations, specifications, method statements, "Construction, Design and Management" risk assessments, schedules and Design Justification Reports etc. Typically, below is a selection of the tasks delivered.
a) SADS Inspection and minor Design Support
The project scope was for the inspection and remediation of 10 zones within the Separation Active Drains network, all of which were at various stages of completion. Morson Projects from their Westlakes office were able to integrate and work closely with the client team on-site to undertake a seamless handover of work to ensure project continuity following the initial investigations carried out by Sellafield personnel.
The Morson Projects design support was initially provided on a reimbursable contract basis during the initial phased handover and then transitioned to a target cost model to complete the investigation work and produce an asset register and as-built records for each zone.
The original intention was to use existing camera surveys to populate the asset registers and determine any shortfalls. It soon became apparent that this could not be completed as a desktop only study and the Morson team needed to integrate closely with the local Sellafield team to undertake additional site surveys and have been instrumental in supporting the provision of camera ports, core drilled into the duct walls and covers for further camera surveys to be carried out. Once the investigation work is complete the Morson team produce a design substantiation report which is peer reviewed and sentenced by the client. Following this sign off, any corrective actions required are captured in a remediation design pack to allow the sites One Aim team to undertake the necessary repairs.
All work has been undertaken at Morson Projects offices in Irlam, Manchester, Westlakes, Cumbria and Sellafield offices at Risley, Warrington.
The Results
The key drivers for our client are:
Requirement to substantiate the design and undertake appropriate remediation works to the Separation Active Drain ducts in a timely manner
Target cost incentivised delivery against defined milestones and Key Performance Indicators (KPIs)
By utilising the supply chain, the client was able to realise the following benefits:
Work carried out via Morson Projects at their offsite Westlakes Office with Sellafield network access.
Morson Projects team have unescorted access into Separation Area and the capability to work over R5/C5 barriers.
Reach back capability providing Stress, Structural Analysis and CS&A design.
Supply chains ability to scale the team to meet the changing needs of the delivery programme.
Integrated collaborative team approach.
The key to the success of delivery is our close working relationship with the client project team and Sellafield plant system engineers to ensure a smooth transition throughout the approvals processes and handover.
What's next?
Sellafield recognised the quality and integrity of the work carried out by the Morson mechanical design team and this led to them transitioning the CS&A scope to AXIOM.  AXIOM recognises the benefit of Morson Projects providing CS&A survey & design support by working alongside their Mechanical team at Westlakes. A CS&A team are now embedded at the Westlakes office and the efficiencies that this is creating are beginning to be realised in the programme schedule for next year's work.
b) Prototype OverBox Waste Package Development
Sellafield identified a requirement for transportation of PCM waste packages currently held in the B300s to EDS, where they can be stored until their eventual dismantling and size reduction, currently planned for 2026.  The existing packages are irregular shapes, sizes and do not meet the requirements for long term safe and passive storage of PCM, or provide adequate protection during transportation operations.
The design challenge was to provide a cost effective OverBox, giving adequate containment and mechanical protection for the PCM packages in transport, storage and fault conditions, whilst being light enough to facilitate easy handling but still cost effective. Impact performance, measured against the DF of the box after dropping, was the key to a successful design, and the use of novel stainless steel and ridged cell foam composite construction was employed to give a lightweight, cost effective design.  In support of this requirement, Morson Projects Ltd were commissioned to design and manufacture a suitable prototype OverBox from first principles.  Following the development and design review of DPD's, two FEA models were generated; one representing the corner, the other representing the full box model. The models were constructed in MSC/Patran and analysed using the MSC/Nastran Explicit – Nonlinear solution sequence which spawns LS-DYNA.  Morson Projects commissioned dynamic testing in collaboration with Cranfield University which validated the initial FEA model, giving sufficient confidence to proceed with the design and manufacture of two full size prototypes.  Morson Projects have undertaken extensive in-house testing of a total of six prototype containers, validating the LS Dyna studies.  In addition, we have managed a series of trials designed to capture feedback on operability, and conducted operator training sessions on the use of containers and associated equipment.  Morson Projects provided design, analysis and manufacture of the first two prototypes, and full technical support during manufacture of the initial production batch of containers to be ordered by Sellafield. Key to the success of delivery is our close working relationship with the client project team, all work undertaken at Morson Projects offices in Irlam, Manchester.
c) B259 Decontamination Centre – Complete replacement of building compressed air pipeline. The work included the development of an innovative design to reconfigure existing line from a R3 C3 compound to a R2 C2 area. Deliverables included fully detailed General Arrangement drawings, fabrication isometrics, support details and installation /CDM documentation.
d) Site Resilience Project – Mechanical Design of three packages for the B215 Resilience task. – Work included production of design packages covering the additional Steam Generator Package – GoFR 107, Standby Compressor – GoFR 108, Storage Tank / Generator Package – GoFR 110. This project was successfully undertaken working as part of the Axiom team.  Morson Projects were responsible for the routing and design of pipework connecting the modular packaged plant into the B215 plant mains. The work required close liaison with the Axiom Project Management and other Axiom disciplines engaged on the project. The project included all site survey work with deliverables of detailed General Arrangement drawings, fabrication isometrics, support details and installation /CDM documentation.
e) THORP Plant Modification Proposal (PMP)- This work to advance the THORP historical PMP closure programme and entails investigating and understanding the status of plant modifications and discussing a clear way forward for closure with plant stakeholders.
f)-B303 wastewater system feed – This task included carrying out site survey to baseline the existing as-built installation and finalise the repair scope. Determine appropriate boundary limit points to interface the existing and new pipework using survey information and pipe thickness data provided by Sellafield System Engineering. Produce an NFR confirming the extent of the scope and technical intent regarding the pipeline specification, material selection etc. Produce new implementation drawings typically including: Schematic diagram showing the extent of pipework to be replaced and the interface points, implementation isometric drawings and pipe support drawings suitable for fabrication and installation. Produce OIMS and CDM Risk Assessments for removal of the existing pipework and installation of the new pipe sections. Attendance at design review with PFDO and System Engineering personnel.
g) MSSS Waste Retrieval – Morson Projects have been engaged with the MSSS waste retrieval project for 5 years, during that time we have been responsible for the creation of all underpinning maintenance and operational arrangements through close collaboration with the SEP machine constructor NESL. Our engineers are facilitating the RCM reviews, identifying master equipment lists, critical spares and producing CMMS data for uploading into the Sellafield site Movex system. The RCM reviews are utilized to produce a technical basis of maintenance (TBoM) the details of which flow then flow through into the plant instruction documents including the Maintenance, Operator and Proof test instructions. To date 43 SQEP assessment packages and 38 operational & mechanical maintenance training packages have been produced. The O&M suite of technical documents – Volume A, B & D are also currently being prepared. Morson Projects provide document management systems and configuration controllers who are integrated into the NESL delivery team based at Sellafield's Risley offices. Morson Projects commissioning engineers are developing/producing and implementing the commissioning arrangements and supporting documents for the SEP machines allowing them to be fully tested at works and again upon installation in MSSS.