Project overview
Morson Projects were appointed by  Senior Aerospace to be responsible for the refining of the Low Pressure Ducting System design for the Mitsubishi Aircraft Corporation MRJ-200 Aircraft.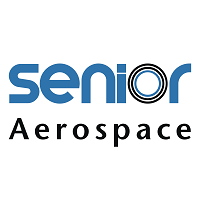 OUR SOLUTION
Morson Projects were responsible for refining the Low Pressure Ducting System design which includes the ECU ducting such as Ram Air and Pack Outlet, integral; soft/hard couplings, flanges, mounting and reinforcing brackets and instrumentation bosses.
Morson Projects provided the composite layup, detail and assembly drawings. We also performed the appropriate analysis taking into account interface loads and displacements, operating, proof and burst pressures combined with deflection to determine optimum material selection and constructions and supplied the appropriate stress reports. The NACA Scoops were designed to incorporate features that allowed lightning strike protection via metallic alloy mesh and inner surfaces coated with an anti-static coating.
Morson Projects designed GFRP Ducts and with Machined Support Brackets and fabricated stiffeners in line with installation and stress requirements which were supported by detailed tolerance studies. Detail ply layup and ply book requirements were also generated using Fibersim composite manufacturing simulation software.
Our Services
Delivering the project requirements to an agreed Statement of Work (SOW), the Morson Projects team carried out services to include:
Control, Electrical & Instrumentation
Structural Design & Analysis