Project overview
Morson Projects were appointed by Bombardier to deliver Design Phase Support for the Learjet 85.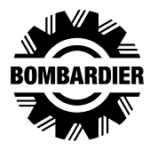 OUR SOLUTION
In order to support Bombardeer with the Design Phase Support for the Learjet 85, Morson Projects sourced a team in Montreal to support Wing and Fuselage design and stress in November 2008. We then:
Supported the Lear 85 Wing and Fuselage concept design phase from an office in Montreal.
From May 2009, Morson Projects migrated some of the team back to UK to continue with work package there, leaving a small liaison team in Montreal.
In Dec 2009, we won the Detail Definition Phase contract for Fuselage, Nose Cone, Doors, Horizontal Stabilizer, Rudder. Ailerons, Winglets and Spoilers.
As an overview:
Over 80% of the Learjet 85 structure is composite and Morson Projects use the state-of the-art "FiberSIM" modelling tool to produce design and manufacturing models.
All design carried out using Catia v5 & FibreSIM.
Design uses innovative manufacturing processes.
Approach taken: JDP FEM data and JDP Catia geometry input to FiberSIM to produce composite manufacturing models.
"Proof of Concept" utilised from design through to manufacture to reduce programme technical risks.
The Design Centre Integration Team has a dedicated high definition IT link to Bombardier teams in Montreal and Wichita and has full 'Live' Enovia data-base access.
Over 150 Aerospace Engineers were engaged on project at peak, 104 Design Engineers and 51 Stress Engineers.
In Jan 2010, the Morson Projects in-house team increased from 30 to 100 within 6 weeks.
Our Services
Delivering the project requirements to an agreed Statement of Work (SOW), the Morson Projects team carried out services to include:
Structural Design & Analysis
Project & Programme Management
Control, Electrical & Instrumentation