Project overview
Morson Projects were appointed by Energos to support them with the design of a new Energy from Waste facility on the Isle of Wight.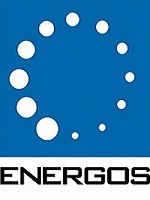 OUR SOLUTION
The Isle of Wight Advanced Thermal Treatment (ATT) plant shall, by utilisation of local solid domestic, commercial and industrial waste fractions, supply energy in the form of electricity, to meet the demands of the ATT facility and then export the surplus power generated to the local electricity distribution network.
The proposed refurbished/redeveloped Energy from Waste plant is a single line system with a nominal fuel processing capacity of 5 tonnes/hour and an aggregate nominal boiler capacity of 13.5 MW.
The project scope of work is to develop a 3D PDMS model and plant layout drawings of the Energos Energy from Waste plant/equipment for Energos's client and the proposed plant operator AmeyCespa.
The 3D model comprises of the main steelwork super-structure (by others), Energos Energy from Waste plant/equipment, piping, ducting, cable tray, steel access platforming, CE&I equipment etc. both internally and externally.
The plant layout is based on a plant list, weights and sizes developed jointly between Energos and Morson Projects.
A challenging aspect of this project was to provide the Energy from Waste plant/equipment layout within the fixed building envelope defined on the proposed architectural drawings submitted for planning permission.
The plant layout within a confined space has generated the requirement for a two storey internal equipment support/access platform structure for which preliminary structural analysis / design calculations have been produced (See Structural Analysis Model Isometric in Figure 2 overleaf).
From the above mentioned plant list and structural analysis, equipment loading drawings have been produced for AmeyCespa's Civil Engineering Contractor, thus enabling them to carry out foundation & main steelwork structure design.
Our Services
Delivering the project requirements to an agreed Statement of Work (SOW), the Morson Projects team carried out services to include:
Piping Design
Structural Design & Analysis