Project overview
Morson Projects were appointed by Energos to support them with the design of a new Energy from Waste facility in Derby.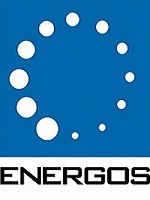 OUR SOLUTION
Morson Projects were acting as the Principle Design Contractor for a Waste for Energy Plant for Energos Ltd. Morson Projects had a team of 60 Engineers and Modellers working on the project. In addition to the model, we had responsibility for Process Verification, Electrical and Instrumentation, Civil and Structural (secondary steelwork) and Pipe Stressing of critical lines.
Energos provided the waste for energy equipment for a new facility being built for Derby Council. It had an expected output of 13.5 MW.  The primary deliverable from Morson Projects was a fully detailed clash-free, fully operable, safe and maintainable 3D Model design in Navisworks. The design conformed to all local building and process regulations for a UK pressurised system process plant and will be CE marked.
The model was produced in PDMS 12.1; the Steelwork was provided in Revit and then imported into the model as a .stp file. Most of the plant and equipment was imported from vendors .stp files. The remaining aspects were modelled from 2D drawings.
The completed design detailed the entire pipe (>DN40) and cable tray route-ways and supports (c. 30 km).  Morson Projects created the required pipe, pipe support and valve specifications and schedules and populated a Cats and Specs catalogue. The completed model generated approximately 800 isometric drawings for the pipework.  These allowed the Balance of Plant Contractor to fabricate all the pipe spools using a low cost country supplier, ship them to the UK and ensure a 'right first time' installation.
The building primary steelwork design was provided by the client. Morson Projects designed all the stairways and accessed platform secondary steelwork, providing significant interface challenges, with the building, the plant and all the process services.
Building and Process services were routed in the safest, space and cost-effective manner.  There were various interface and design challenges with the Gasification plants Economiser and the Boilers.
Our Services
Delivering the project requirements to an agreed Statement of Work (SOW), the Morson Projects team carried out services to include:
Plant Design
Piping Design
Process Engineering
SCADA & PLC Control Systems
Systems Engineering & Integration