Project overview
Morson Projects were responsible for the co-ordination and delivery of task-based design work which included Mechanical, Control, Electrical & Instrumentation design packages for Sellafield Ltd. E&EP Asset Group.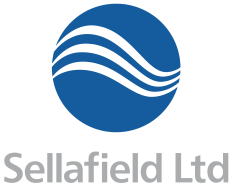 OUR SOLUTION
Morson Projects' team were an integral part of the asset groups Engineering Delivery Organisation (EDO) which provides design support for scheduled and breakdown maintenance for effluent and encapsulation plants on the Sellafield site.
Based at our Greengarth and Manchester Offices, the work involved the delivery of design packages to plant, ready for submission to PMP complete with commensurate information/documents i.e. drawings, calculations, specifications, method statements, CDM risk assessments, schedules and DJR's etc.
Organised through a single point contractual agreement, this arrangement provided the asset group with the flexibility (resources and geographical location) to support plant operations and resolve challenging and often significant issues. Fixed price costing was applied to the majority of tasks, where the scope and requirements needed defining, a limit of liability value was agreed for reimbursable hours until a point in time when the task could be defined and a fixed and firmed price applied.
All engineering and design hours were controlled and monitored using information which was directly shared with the Sellafield Ltd asset group TDD manager and cost engineers to provide a transparent and auditable system, enabling accurate and efficient cost control.
Our Services
Delivering the project requirements to an agreed Statement of Work (SOW), the Morson Projects team carried out services to include:
Control, Electrical & Instrumentation
Mechanical Engineering