Project overview
Morson Projects' Ematics division were commissioned to conduct a site survey of the Dublin Port Tunnel's network to investigate both the design concept, current performance and reliability of it's infrastructure.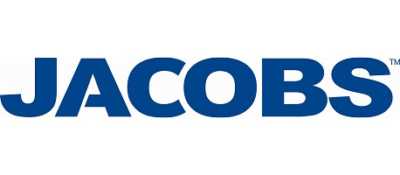 OUR SOLUTION
The 2.8 mile dual bore Dublin Port Tunnel forms part of the M50 motorway, connecting Dublin Port, which lies to the east of central Dublin, and the M1 motorway close to Dublin Airport.
Morson Projects' Ematics division were commissioned to conduct a site survey of the network to investigate both the design concept and the current performance and reliability of the whole infrastructure and identify any design and configuration changes that would bring about a more stable network. As the tunnel is fundamental to the city's traffic management, the tunnel had to remain in operation during the any survey and all associated network upgrade works would need to be meticulously planned to ensure zero disruption to the tunnel operations.
Ematics prepared this design report after liaising with the initial network designers and network switch vendors and made a number of recommendations with budget costs, time scales and proposed implementation plan for review by the end user. After close consultation with the end user, Ematics were further commissioned to implement a number of the recommendations from the report.
Ematics addressed the network instability by removing the legacy switches and the Dual Ring fibre design, replacing each of them with a stack of two Cisco 3750G switches within each specific location. This in turn generated a total of 22 switches within the entire tunnel network, utilising the 'StackWise' and 'Etherchannel' technologies to compress the old dual fibre ring topology into a single ring configuration.
The network was then segmented into multiple Virtual LANs (VLANs) to improve the network stability and Rapid Spanning Tree Protocol 802.1w was introduced onto the network; its purpose was to improve the network convergence time. Combined with other network enhancements such as Etherchannel, which bundles many uplinks into a single logical link, the overall network complexity was reduced further which also improved the overall network stability. All the works were carried out at weekends on nights to reduce the impact to tunnel operations and the network and associated configuration was implemented in key phases over an 8 month period. Since the works were carried out the network has been improved dramatically and is now a reliable infrastructure supporting all the tunnel sub-system. To complete the works, we also added a Network Management System using "Solar Winds" software package which was configured to detect key traps, provide centralised configuration management and provide regular bandwidth usage reports for the tunnel I.T managers.
Our Services
Delivering the project requirements to an agreed Statement of Work (SOW), the Morson Projects team carried out services to include:
Site Surveys
System Architecture Design
Network Infrastructure Design
Software Development
SCADA Systems Integration
CAD Drawing
Containment System Design
Installation
Electrical Services
Testing & Commissioning