Project overview
Morson Projects was responsible for the design, analysis and final approval of the entire composite Wing to Body Fairing (WTBF) for the C Series commercial aircraft.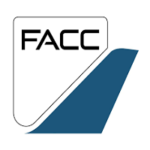 OUR SOLUTION
Morson Projects were appointed by FACC to provide Structural Design & Analysis and Systems Engineering & Integration for the C-Series Wing to Body Fairing (WTBF).
This was a very large composite structure (10 metres by 4 metres). This project involved a 100 man team completing the project in a very short timescale of 7 months. This project involved configuration zoning; tolerance/assembly methodology and Model Based Definition (MBD) were used. The first article WTBF was fitted for the first time to the aircraft without any changes.
Our services
Delivering the project requirements to an agreed Statement of Work (SOW), the Morson Projects team carried out services to include:
Structural Design & Analysis
Systems Engineering & Integration