Project overview
Morson Projects were appointed by Bombardier to provide a comprehensive Manufacturing Engineering build solution for the C-Series Composite Wing Development Test Program.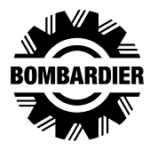 OUR SOLUTION
Morson Projects approach to the challenge was to utilise the Advanced Composite Manufacturing skills of the Specialists within the team to provide a total manufacturing and industrialisation strategy to be deployed in Bombardier Aerospace Belfast.
Morson Projects believe that having Manufacturing Specialists involved at project launch is essential, as they are able to guide the Design/Stress teams to embody the best manufacturing practice for the innovative Resin Transfer Infusion (RTI) methods employed.
Our team ensured that the Designed Test Specimens met Bombardier Aerospace Belfast's manufacturing capability. To achieve this delivery of tooling philosophy (mould tool, fabrication and assembly), process plans, bills of material, shop scheduling and material handling methods were provided.
We delivered all data sets to Bombardier Aerospace Belfast's manufacturing centres, on budget and on time to meet key manufacturing milestones.
Our Services
Delivering the project requirements to an agreed Statement of Work (SOW), the Morson Projects team carried out services to include:
Manufacturing Engineering