Project overview
Morson Projects worked closely with GKN Aerospace to provide Aerospace Structures Design & Stress Analysis, including fatigue and damage tolerance for movable ladder brackets for the A400M.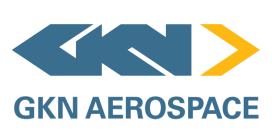 OUR SOLUTION
Morson Projects teamed with GKN Aerospace to provide aero structures Design & Stress Analysis, including Fatigue and Damage Tolerance for movable ladder brackets.
The requirement was required against a short timeline with immature interface data due to imposed change. Morson Projects were responsible for level 2 sign-off in PRIMES and full reporting to Airbus processes. The ladders support electrical and other systems on the trailing edge, linking the bays between the ribs.
The Airbus A400M is a four-engine turboprop aircraft, designed by EADS (Airbus Military) to meet the demand of European nations for military airlift. Since its formal launch, the aircraft has also been ordered by South Africa, Chile and Malaysia. Its maiden flight took place in 2008.
Our Services
Delivering the project requirements to an agreed Statement of Work (SOW), the Morson Projects team carried out services to include: