Project overview
Morson Projects were appointed by Airbus to support them with the engineering design of a A380 HTP Transportation Fixture.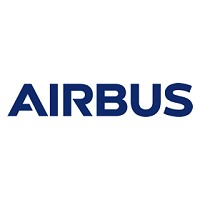 OUR SOLUTION
The purpose of the HTP Transport Unit is to ensure that the aircraft component is safely transported and delivered from Puerto Real, Spain, to Toulouse, France. It was designed as a self-standing platform fitted with four height-adjustable supporting legs.
The load was stowed on a central fixture specially designed for the HTP having the facility to translate and rotate, electronically controlled when required throughout the journey. The Main Base Pallet structure provided the Loading area for the Component crates to be transported to Toulouse. The Main Base Pallet structure is provided with lifting and clamping elements to secure the transport unit onto the MPV and the vessel load deck.
All elements that were transported were protected by their own individual transportation crate and are secured to the main base pallet. The Fixture was provided with a document container with the aircraft component's delivery documents and user manuals in French, Spanish and English.
This project involved the management of manufacturing suppliers in Madrid, Cadiz, Seville and Valencia. The weight of the transport unit was 40-45 tonnes and the weight of the aircraft component was 7 tonnes.
Our services
Delivering the project requirements to an agreed Statement of Work (SOW), the Morson Projects team carried out services to include:
Project & Programme Management
Structural Design & Analysis
Tooling Design & Manufacture