Hi Jon, tell us a little bit more about you and your role?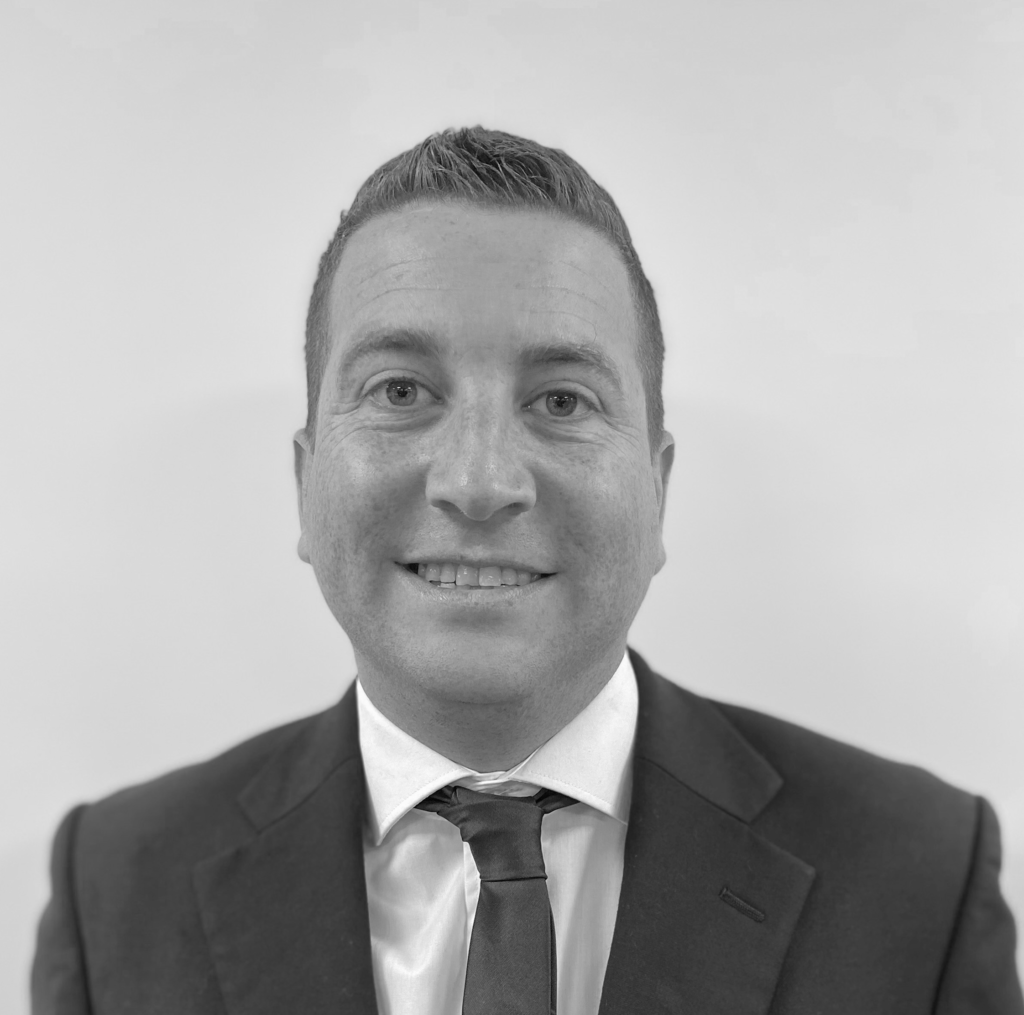 My Aerospace career began at Safran Aircelle working as a Stress Analyst within their R&D department, where I designed and tested numerous new technologies to aid the design of our next generation Thrust Reversers.

Over the following 2 years at Aircelle I worked my way up to Lead Fatigue Engineer working on the certification of business jet Nacelles in which I was introduced to Morson Projects as one of our key suppliers.
Following certification, I jumped at the chance to continue my career with Morson Projects, and having worked closely with the team during my time at Aircelle, was welcomed with open arms. I continued to expand my experience by working with a variety of teams and customers such as Airbus, BAE Systems and Bombardier.

My passion for travel and new experiences led me to a 6-week Stress secondment to our Belfast office, in typical Morson Projects fashion, I returned from my 6-week secondment 4 years later having led a variety of Stress projects within Bombardier and later finding new opportunities in safety critical software verification working alongside Rolls Royce. Since 2019 I have been back in Manchester working with Rolls Royce where in my current role of Principal Engineer I act as the Software Oversight Lead across multiple engines and test vehicles with an international team of suppliers.
How did you get into a role in engineering?
I'm a huge Formula 1 fan! Growing up my ambition was always to join an F1 team and as it's primarily driven by Aerodynamics, which I studied as part of Aeronautical Engineering at Loughborough University.

I'm still a big fan of F1 and a group of us from Morson Projects make a yearly trip to the Spa F1 race in Belgium, but University really steered me towards a career in aerospace and Morson Projects has strengthened that passion as the project-based nature of our workload has really allowed me to explore not just different areas of Structural Analysis but has allowed me to expand into multi-disciplined areas of engineering such as Fatigue Analysis, FEM, Vibration analysis and most recently Software Verification.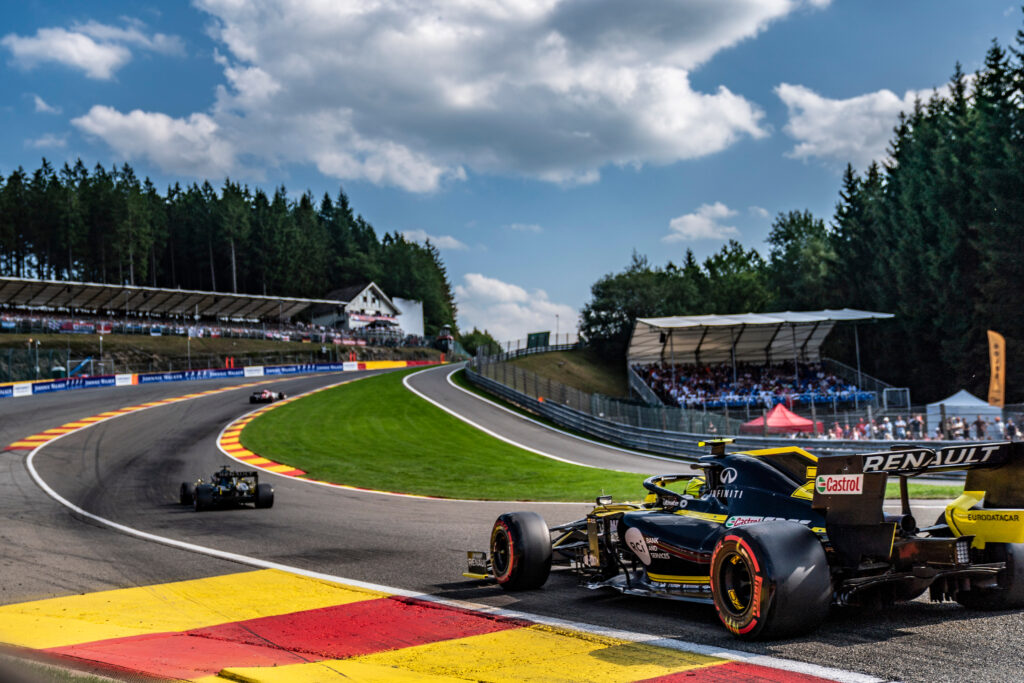 What is your favourite part about your job?
Having the ability to change projects and work with different world class engineering companies every 6-12 months is a huge aspect of my job enjoyment!

Having worked on small business jets to some of the largest commercial aeroplanes in production and then jumping onto the design of Jet aircraft and then onto helicopter medical evacuation designs is a real selling point not only for the company but for all of our employees who build up this wealth of experience which just cannot be found in any other company.

The social side of the team also really impacts my motivation within the company too and we all have a really good relationship not just in work but also outside of work where we regularly switch from climbing, to shooting, to weekends away and the flexibility we've all adopted working from home has given me a great work-life balance.
What projects have you been involved with recently that you can share with us?
Recently we've been gearing up towards certification of the Pearl 700 engine for Rolls Royce. This is a business jet engine destined to fly on Gulfstreams new G700. It's been a great collaborative effort to reach this stage and part of my work for the last 2 years has been ensuring the quality of all software verifications activities for a global team of over 100 software engineers spanning from Germany to USA and all the way to India.

Rolls Royce have been a fantastic company to integrate within and the complexities involved in ensuring all safety critical software for an entire engine is fully verified really keeps us on our toes and ensures each day brings with it a new challenge!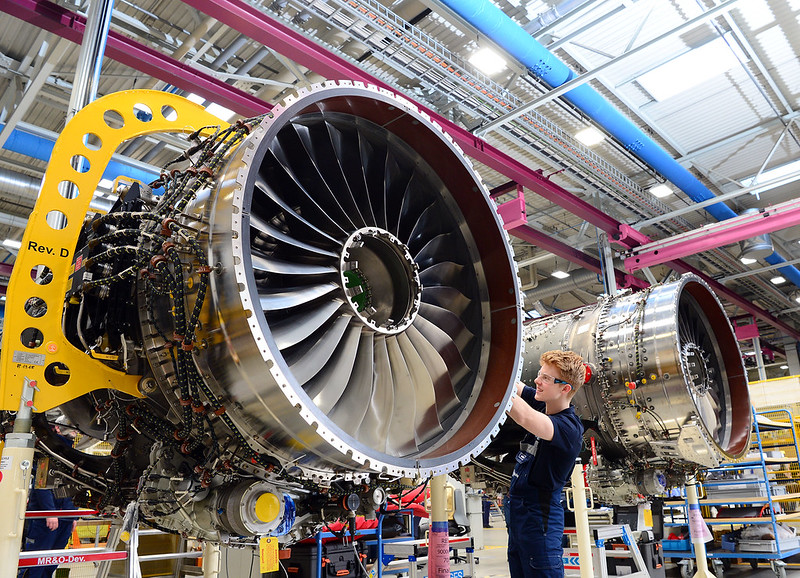 What's next for you and the team?
Reaching certification is always an exciting time at Morson Projects as we are never sure what challenge is coming next.

Our reputation as one of the leading in-house design and stress teams in the UK is ever growing and we've recently taken on some exciting work working alongside the National Composites Centre as well various custom modifications within our Design Organisations Approvals team and providing support to the Salford Racing team at the University of Salford.

For now, I'm looking forward to my next chapter in software verification and moving onto to the development of future engines within Rolls Royce, but the dynamic nature of our team means I'm only ever one day away from some of the most exciting projects in the UK.
We know you have been involved in helping bring STEM into the curriculum recently at a local school, can you tell us some more about what you hope to do next within this landscape?
Working closely with local schools on STEM activities is a real passion of mine and recently I've had the opportunity to engage with a specialist Autism and SEMH school in Bury.

I have also been invited by the Maker Space at the University of Salford to join them and give a motivational talk at a Summer School for Year 12 boys from across Greater Manchester who live in areas that usually have lower progression rates into University, which I'm really looking forward to!

I'm a big believer that engineering should be accessible for all and is not limited by anybody's background.

Engineers come in all shapes and sizes and there's many different types of engineers; some sit at desks, some work on cars, some visit houses to fix things and help people and some float hundreds of miles above us in space stations!

Engineering is about your vision and being able to share that vision with pupils using something as simple as Lego and showing them that they have literally started the building blocks of an engineering career has had a massive impact on the lives of these pupils and the understanding that they can achieve a real career within Engineering.

My next big step is to integrate STEM further into Morson Projects and I'm looking forward to working with the team on future projects within the local community.