Project overview
Morson Projects were appointed by Chubb Fire & Security to provide the detailed design of an integrated security system for substation sites at Barking, Drax and Kirkstall.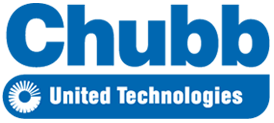 OUR SOLUTION
A DID (Design Intent Document) was provided by the client to outline the proposed design of the integrated security system.
Each substation benefited from a new integrated security management system comprising:
Upgraded 4m high pulse electrified fence system attached to the palisade fence. The system was linked to the access control system for control of HV/LV mode based on site occupancy.
New Perimeter Intruder Detection System
PID JB and Camera JB enclosures were provided with all mains power and fibre optic terminations and distribution as well as the battery standby facilities to maintain system operation during the standby generator start up period.
Surveillance CCTV camera System
The CCTV (Closed Circuit Television) system comprised the following:-
High resolution fixed day/night colour/monochrome cameras
High resolution PTZ (pan, tilt and zoom) day/night colour/monochrome cameras
Solid state IR (infra-red) illuminators
Local digital recording system
Fibre optic data/video transceivers
IP routers
Remote digital recording system at the ARC
White light LED luminaries for perimeter lighting
SEAP Class 4 approved StarWatch Management system
Access Control to site and key areas
Automatic shunting of intrusion detection alarms by validated card access to protected area and double knock sensor arrangements at selected locations to avoid nuisance alarms to the Warwick ARC system.
Morson Projects were also responsible for the design verification of a detailed design for Dinorwig Substation (the design being undertaken by a third party).
Our Services
Delivering the project requirements to an agreed Statement of Work (SOW), the Morson Projects team carried out services to include:
Data Communications Networking & CCTV